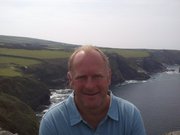 So, if you're investing in French property and looking for a sound investment, as well as a home to a better life, it looks as though you actually can have your cake and eat it
(PRWEB) October 29, 2011
The latest "Quality of life index" from Uswitch has been published and, for the 3rd year running, France tops the list. Interest in living in France has been reflected in the last quarter's activity on the Leggett French Property website which has shown an increase in visitors of over 15%
This rounds off an impressive couple of weeks for those living in France, as it follows reports from the respected research teams at both Savills and Knight Frank that puts France as the number one place in which international house buyers are looking to invest.
Trevor Leggett, Chief Executive of Leggett Immobilier, comments:
"It's clear that in a turbulent economic climate French property is seen as something of a safe haven. However, the "Quality of life index" shows that France has so much more to offer than just a stable housing market. "
The Uswitch index attempts to measure health, wealth and happiness by looking at 16 factors to understand how the major European countries compare to each other. Variables such as net income, VAT and the cost of essential goods, such as fuel, food and energy bills, are examined along with lifestyle factors, such as hours of sunshine, holiday entitlement, working hours and life expectancy to provide a complete picture of the quality of life experienced in each country
The Savills survey said that France is now the UK's top second home choice due to our economic stability and ease of access. They go on to say that cash-rich, high-spend buyers have maintained the robust property values achieved in top holiday home destinations.
According to Mr. Leggett this has been reflected in the number of visits to the Leggett site:
"We can confirm this as we have around 6,500 French houses and property for sale on our website, and we have seen a steady increase in interest from the UK this year.
The Knight Frank Global Briefing paper also said that France was where the wealthy want to buy their second homes because of the quality and diversity of property available - property investment is all about "location" and the rich know that on a global monopoly board France should be the first place to head for.
So, if you're investing in French property and looking for a sound investment, as well as a home to a better life, it looks as though you actually can have your cake and eat it"
About Leggett Immobilier.
Leggett is an independent, family run business based in France with a network of over 120 fully trained commercial agents covering most of the country. Leggett offers an unrivalled mixture of local knowledge and national expertise, professional service and full after sales support. The Leggett webite http://www.frenchestateagents.com/french-property-for-sale lists over 6450 French properties.
###