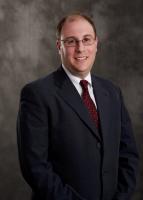 New York, NY (PRWEB) October 26, 2011
The new Belluck & Fox website, AboutAsbestos.org, has been launched in order to provide information on asbestos, related diseases, and associated legal processes. Visitors to the site will be able to find information on many subjects including asbestos usage, dangers, and mesothelioma.
The new website is meant to help not only those who have been exposed to asbestos, but also to raise awareness of the dangers of asbestos. The site will answer common questions such as what is asbestos, what is asbestos used for, and how to file an asbestos related lawsuit. The website also makes it easy for you to find doctors and hospitals in your area.
About Belluck & Fox, LLP
Belluck & Fox, LLC is a nationally recognized consumer and serious injury law firm that focuses on helping victims recover damages from asbestos, mesothelioma, motorcycle accidents, toxic chemicals, and defective products. The lawyers are not only well versed in mesothelioma and asbestos related cases, but also are very well educated on mesothelioma and asbestos related cancers. The firm has won more than $500 million in compensation for its clients. Partner Joseph W. Belluck is AV-rated® by Martindale-Hubbell and is listed in Best Lawyers in America, New York Magazine's "Best Lawyers in the New York Area" and in Super Lawyers. Partner Jordan Fox is has also been named to the Best Lawyers in America, New York Magazine's "Best Lawyers in the New York Area" and to Super Lawyers. Mr. Fox recently won two verdicts for mesothelioma clients totaling more than $50 million. As a firm, Belluck & Fox has been designated a top tier law firm in U.S. News & World Report's "Best Law Firms in America."
###