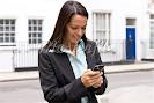 We believe the ZeroAge App will complement OEHN's comprehensive employee health service offerings by optimizing health, encouraging healthy habits and reducing medical costs for our diverse client base," said Joe Flynn, COO of OEHN.
Marlborough, MA (PRWEB) October 28, 2011
Occupational & Environmental Health Network, Inc. (OEHN), an employer health Solutions Company, is pleased to announce the establishment of a strategic alliance with ZeroAge LLC (http://www.LiveWellHub.com). The announcement of this alliance represents the culmination of months of discussion. The alliance is geared toward offering both companies access to maximizing healthy outcomes to large hospital based systems, corporations and organizations throughout the country.
The LiveWell Application, health and productivity management solution provides a social hub for employers to encourage healthy habits and energize their employee base.
This application incorporates ground breaking research including positive psychology, sociology, behavioral economics and neuroscience to deliver innovative strategies at individual, group and organization levels to achieve superior health outcomes at a lower cost per person.
"In a 60 day pilot of ZeroAge's LiveWell app involving 300 employees at a leading university, participants performed over 50,000 activities and formed over 400 healthy habits," said Joe Sliwkowski, MD, president of ZeroAge.
This overwhelming response speaks to the viability of the LiveWell app and its ability to create employees who are more productive, take less sick time and feel good about themselves and their work.
"We are pleased to see how the LiveWell app creates healthy habits and improves wellbeing across four domains: Career, Health, Leisure and Relationships. The ZeroAge LiveWell App is a natural fit with OEHN's comprehensive employee health solutions," says Dr. Alok Chaturvedi, PhD, CEO of ZeroAge.
About OEHN
OEHN delivers premier onsite leadership and program oversight for employee and occupational health departments across the country. OEHN is supported by a team of Board Certified Occupational Health physicians, program management staff, project managers and consultants. Its network of hospital clinics and occupational medicine resources provide organizations, hospitals, government agencies and disability management providers with a comprehensive portfolio of occupational medicine solutions. OEHN's corporate headquarters is situated in Marlborough, MA.
Find more information about OEHN at http://www.oehn.net or ZeroAge, LLC. at http://www.livewellhub.com or by emailing OEHNinfo(at)oehn(dot)net.
###