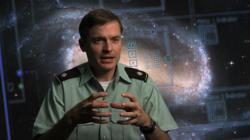 Northfield, Vt. (PRWEB) October 28, 2011
Research conducted at Norwich University by students and faculty members will be featured in a Vermont Public Television documentary airing Wednesday, Oct. 26 at 8 p.m.
Norwich faculty members Danner Friend and Jacques Beneat will be featured in "Emerging Science: Out Of This World," which explores the construction of a miniature cube satellite that is being built by a partnership of professors and students from Norwich University, University of Vermont, St. Michael's College, and Vermont Technical College.
The project, which has the ultimate goal of sending a self-propelled, triple-length CubeSat to the moon in five years, is funded largely from a grant from the National Aeronautics and Space Administration [NASA]. The money was funneled through the Vermont Space Grant Consortium, one of many academic groups that NASA has encouraged to promote aerospace research.
The CubeSat project has been broken down into three aspects so student teams at each school will have a distinct research goal. The UVM team is mapping out the best possible flight paths to the moon; VTC students will be assembling the CubeSat, itself, including propulsion components; and the Norwich researchers are working on the hardware and software for the satellite's navigation system.
"This is an exciting opportunity to participate in space exploration and science missions, and we look forward to continuing and building upon that." said Prof. Danner Friend.
###