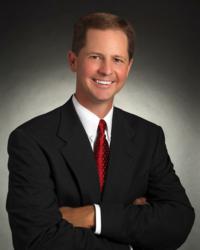 I have decided to run because I love my local community, I love Texas, and I love this country
McKinney, TX (PRWEB) October 27, 2011
"I am running for State Representative to fill the vacancy left by my good friend of 30 years, Ken Paxton," Sanford said. "I have supported Ken since 1985 when he was elected student body president at Baylor University, and have respected his life in public service ever since."
"I have decided to run because I love my local community, I love Texas, and I love this country," Sanford said. "My background as a CPA, business owner, and Executive Pastor has provided me with the experience to serve effectively in a difficult time in our history. My experience includes balancing budgets, creating jobs, and imploring people to live in such a way that they are blessed.
"I believe this state and nation are at a crossroads," Sanford said. "We need leaders willing to stand up and fix the laws so that there is less government intrusion, fewer unnecessary regulations and a public education system that better prepares students for a changing economy. My grandfathers fought in World War II so that we would have a nation to live in that provides freedom and opportunities to thrive. Unfortunately, there is a different type of battle being waged today that would have us forget the ideals and values on which this nation was founded."
"I am 100% pro-life and believe every baby is a miracle," Sanford said. I also believe that we cannot continue to neglect the de facto open border system that we have in place," Sanford said. "We must repeal instate tuition for illegal immigrants and stop giving handouts and rewards for those that break our nation's laws.
"Scott has his Bachelors and Masters degrees from the Accounting department of Baylor University. He is the Executive Pastor at Cottonwood Creek Baptist Church. He lives in McKinney with his wife, Shelly, and daughter, Lauren. His son, Ryan, currently attends Baylor University.
Endorsements include Kelly Shackelford of Liberty Institute, Cathie Adams (past chairman of the Texas GOP), John Mark Caton, Drayton McLane Jr. (owner of the McLane Group and Houston Astros; Regent Emeriti of Baylor University), Russell Freeman and many other friends.
You can support Scott's campaign by following the "Donate" link from his website! Please also pray for Scott and his campaign team over the next several months as they work diligently to reach out to the voters of District 70.
Pol. Ad Paid by Scott Sanford for State Representative Campaign, Treasurer Hal Harbor
# # #