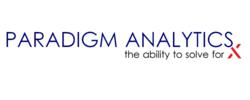 I think Paradigm Analytics' consultants are really knowledgeable. I think our folks are developing a real confidence in their expertise with manufacturing packages
Denver, Colorado (PRWEB) October 27, 2011
Paradigm Analytics, a leading management consulting and technology systems provider announced the addition of Tommy Gate to their list of clients.
Tommy Gate, a family owned company that produces hydraulic lift gates for trucks, implemented Epicor about two years ago. Like every company in the changing climate of this market Tommy Gate realized that the use of their Epicor 9 system could be improved.
"We have a lot more variants involved since we started in 1965, our basic problem was that we've always done something one way, so now we had a little bit of trouble understanding how we could utilize new software and take advantage of all the things it had to offer," said President/CEO Lila Blandford.
Paradigm Analytics stepped in to bridge that gap between the Epicor 9 system and Tommy Gate. After a thorough business process review, Paradigm determined that true job costing, a problem for a lot of companies, was the main challenge. The overall visibility of the job structure strategy was needed, over the course of the next few weeks Paradigm Analytics will consult both on- site and remotely to make sure that Tommy Gate's interface is designed, developed, tested and working correctly.
As a part of choosing Paradigm Analytics, Tommy Gate now secured expertise for project management and Epicor software integration Epicor 9 systems, including:

Epicor 9 software implementation
Epicor 9 software support & training
"I think Paradigm Analytics' consultants are really knowledgeable. I think our folks are developing a real confidence in their expertise with manufacturing packages," said Blandford
To learn more visit http://www.epicorconsultant.com or Paradigm Analytics at http://www.paradigmanalytics.com.
About Paradigm Analytics:
Paradigm Analytics (Denver, Colo.) is a leading and privately held management and technology consulting firm. The company has more than 10 years of expertise in complex engagements that deliver high-level performance and results to clients throughout the world. Paradigm Analytics is headquartered in Denver with offices in Dallas and Chicago.
###