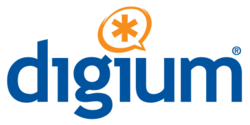 Asterisk 10 catapults the platform forward and future-proofs its media handling...working with the open source community, we've added a wide range of capabilities that enable Asterisk to provide outstanding support for more types of media.
ASTRICON (Denver) (PRWEB) October 27, 2011
Digium®, Inc., the Asterisk® Company, and the Asterisk open source community, today released Asterisk 10. Asterisk is a communications platform that allows developers to create powerful business phone systems and unified communications solutions. Since its introduction 12 years ago, Asterisk has been used, free of charge, in nearly every country of the world to power telephone and other communications systems. It has been downloaded millions of times, including two million last year alone, establishing Asterisk as the most popular open source telephony engine.
The most important new feature in Asterisk 10 is its wide-band media engine. Digium has replaced Asterisk's telephony-grade media engine with a more advanced one, providing support for studio-quality audio and a nearly unlimited number of codecs. By supporting high and ultra high-definition voice, Asterisk can now be used to power communications applications that would have otherwise required specialized or expensive equipment and service in order to convey nuances in speech or emotion. Digium has also updated Asterisk's media support for Asterisk 10, with several new codecs, including Skype's SILK codec, 32kHz Speex support and pass-through support for CELT.
"Asterisk 10 catapults the platform forward and future-proofs its media handling," said Mark Spencer, Asterisk's creator and Digium's founder and chief technology officer. "Working with the open source community, we've added a wide range of capabilities that enable Asterisk to provide outstanding support for more types of media. Even 12 years after Asterisk's release, Digium remains wholly committed to continuing to advance it as user preferences, community requirements and the technology landscape evolve."
Built with open source community support
Digium is advancing Asterisk with version 10, while simultaneously leading work on the Asterisk Scalable Communications Framework (SCF). Asterisk SCF will allow developers to create real-time communications applications that include voice, video and text that meet the demands of a full range of uses, from embedded applications to enterprise and carrier solutions.
Asterisk 10 makes its debut at AstriCon, the Asterisk User Conference & Expo, in Denver. Hundreds of attendees, including software and PBX developers, enterprise IT pros, systems integrators and call center and CRM developers, welcomed the announcement. In its eighth year, AstriCon is offering conference tracks focusing on technical information, carriers and call centers, cloud computing, commerce, government, enterprise and the Asterisk ecosystem. Developer conferences geared toward contributors to the Asterisk and Asterisk SCF projects are also taking place during this year's AstriCon.
Asterisk 10 is available for free download and is licensed under the GNU General Public License (GPL) v2. For more information about Asterisk and Asterisk SCF, visit http://www.asterisk.org.
New features in Asterisk 10
Asterisk 10 offers developers, integrators, resellers and telephony pros a range of new capabilities. A few include:

New media engine—Asterisk 10 supports more media types and virtually any type of audio. The overhaul to the media engine allows Asterisk to support a nearly unlimited number of codecs.
More codecs—The platform includes new codecs, including the wideband version of Speex, Skype's super-wideband SILK and pass-through support for several CELT variants.
Additional sampling rates—Asterisk previously operated on 8 and 16 kHz sampled audio, but now supports super- and ultra-wideband sampling rates as file format types for file playback or recording. Asterisk now supports 8, 12, 16, 24, 32, 44.1, 48, 96 and 192 kHz rates for superb audio quality.
New conferencing application—Digium replaced the MeetMe conferencing bridge with an HD-capable intelligent bridge application called ConfBridge. It supports all codecs and conference rates and works on any Asterisk 10 system, regardless of operating system or architecture. Intelligent mixing algorithms provide each participant with the optimal audio quality for their connection. Also, ConfBridge is fully customizable, so systems administrators and integrators can configure call-in menus on a caller-by-caller basis.
Support for videoconferencing—ConfBridge relays video of a designated speaker or the current speaker to other participants in the conference. Video-capable SIP devices that use the same codec are required.
Significant new fax capabilities—Asterisk 10 includes T.38 gateway capabilities that allow outgoing fax calls from analog fax machines to be connected to T.38 fax endpoints over SIP and incoming T.38 fax calls to be delivered directly to fax machines. This allows for more straightforward integration of fax capabilities into an Asterisk system and allows users to get delivery confirmation from other fax machines.
Text message routing—Asterisk has long been able to send and receive text messages, but can now route messages as well. Asterisk 10 supports the SIP MESSAGE and XMPP protocols, allowing it to act as a text messaging server and bridge between different messaging protocols.
Detailed information about these and dozens of additional new capabilities and enhancements in Asterisk 10 is available at http://www.asterisk.org.
About Digium
Digium®, Inc., the Asterisk® Company, created, owns and is the innovative force behind Asterisk, the most widely used open source telephony software. Since its founding in 1999, Digium has become the open source alternative to proprietary communication providers, with offerings that cost as much as 80 percent less. Digium offers Asterisk software free to the open source community and offers Switchvox IP PBX software to power a broad family of products for small, medium and large businesses. The company's product line includes a wide range of hardware and software to enable resellers and customers to implement turnkey VoIP systems or to design their own custom telephony solutions. More information is available at http://www.digium.com.
The Digium logo, Digium, Asterisk, Asterisk SCF, Switchvox, Asterisk Business Edition, AsteriskNOW, Asterisk Appliance and the Asterisk logo are trademarks of Digium, Inc. All other trademarks are property of their respective owners.
# # #