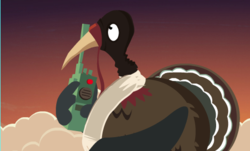 The new developments are key to improving the website usability and will make the webpages more attractive to customers and help to increase traffic. They will also help with the Christmas ecard rush.
Teddington, Middlesex. UK. (PRWEB) October 31, 2011
As the trend for sending ecards is becoming ever more popular, Katies Ecards has launched new functionality and improved developments on their website to enable customers to connect with Facebook, send e cards to their Facebook friends and get birthday reminders. Other new features that have also been added will help new and existing customers to send and manage their ecard deliveries. The new developments, being launched very soon, before the Christmas rush, will benefit existing and new customers by adding and improving the overall functionality of the website.
The new developments are key to improving the website usability and will make the webpages more attractive to customers and help to increase traffic. Here are a few highlights from the long list of improvements:
The Facebook app.
The launch of the new Facebook app. will allow members of Katies Cards to connect their membership account with Facebook and send e cards to their Facebook friends. The new function also accesses profile information from Facebook to display customer's friend birthday reminders in the Katies Cards membership account, which will be an extremely helpful addition.
Personal membership account developments
Bulk mailing lists can now be imported in one quick and easy step. This time saving development will make sending Christmas ecards even easier to organize, without the need to type and add every recipient's email and name individually into an address book. Members can now quickly upload up to 100 new contacts in one swift stroke.
New and existing customers can now choose between 3 month, 12 month or 24 month subscription terms. This option gives customers the freedom to try out the service for a short-term commitment, or, if they are a long term fan, renew their subscription for 2 years, avoiding having to renew annually and at a reduced price. Another Katies Ecards benefit is the newly developed HTML email sent to recipients of e cards. The email displays in attractive 'card-like' HTML image, enhancing the overall user and recipient experience.
Changes to the Katies Ecards homepage
The Katies Ecards homepage has also undergone a revamp, adding some very useful features for new and existing customers. The most striking change is the movement of some of the key features on the pages (including the flash movie and welcome message). The new look is smarter and slicker and with some additional tweaks, has freed up extra space for a nifty box showing the most recent 2 new ecards added to the website, as well as an 'upcoming events' list, which is a helpful reminder for customers to schedule cards for events they might have otherwise forgotten.
The joining page
The joining page has been streamlined to make joing instructions easier to follow, allowing more people to join without hindrance. An additional 'where did you hear about Katies Cards' demographic collection drop down menu has also been added to the joining process. This function along with additions to the back end reporting, will aid the team in understanding customer behaviour and channel marketing efforts to the greatest effect.
All of the developments are due to go live in a matter of days and will help the team manage the Christmas e card demand, and attract new customers. There will also be new Christmas e cards added to the Christmas ecard collection which already includes the ever popular 'Turkey Breakout' series featuring turkeys attempting to escape their Christmas fate. 'Christmas Cottage', a cosy scene portraying a snowy country cottage and a warm open fire, the moving 'Christmas Candles' card, spreading the message of peace at Christmas time. 'Christmas Presents' is a modern, upbeat card animated to snappy jazz music, 'Lob the leader' is a game-ecard, players have to hit leaders of the British government with snowballs as they pop out from behind various Christmas-themed objects and the 'Scrooge Game', where the player has to catch falling coins, as well as many more.
Katies Cards is a small, family run e card company who has created over 160 different e cards to suit all occasions, tastes and ages such as birthday ecards, Christmas ecards, Easter e cards, Valentines day, Mothers and Fathers day, new baby, wedding day, thanksgiving, Hanukkah and many more. They charge a small subscription fee in return for unlimited access to every card they create and are adding new cards and game-cards all of the time. Members have access to their own membership account from which they can plan and pre-schedule deliveries, manage their own address book and monitor e card deliveries. For more information and to preview the cards visit katiescards.com/
For more information:
Telephone: +44 208 274 2069
Facebook: facebook.com/pages/Katies-Cards/131480713601167
Twitter: twitter.com/#!/katiedavies
Copyright information: This article is free for reproduction but must be reproduced in its entirety, including live links; this copyright statement must be included. Visit katiescards.com for more services!
# # #