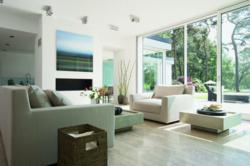 (PRWEB) October 27, 2011
Pummer® AKA Natural by Design continuously is searching to enhance the existing port folio of contemporary and 'in-style' furniture and accessories from around the world.
This year Pummer® is proud to continue to be the exclusive importer of Lambert, Lambert's line on presenting up to date existing and new products alike this is why Pummer® is dedicated to identify the perfect match of natural, hand made products combined with the utmost health consciousness set in mind.
Pummer® Couch Collection 2011
The Pummer® world is full of creative gratification for designers and master craftspeople which are open to new paths of expression through collaboration and dialogue.
Pummer®'s unique strength is founded in the continuous evolution of design aesthetic as well as in the ability to always give shape to the best products and results of ongoing research and development. These highly supportive elements can be found in the current fall/winter couch collection 2011.
Pummer® always chooses only the finest natural cotton, linen and leather essentials form all over the world such as leather from the finest Italian tanneries, using only bull- or calf-skins to create visual and feeling experiences out of the ordinary.
The exceptional craftsmanship employed in creating those articles ensures customers may choose from materials whose natural properties, beauty, elegance and quality are absolutely unique. The color palette is the fruit of an attentive, ongoing study of changing trends and the vision and desire of the individual customer.
Clean lines, well designed furniture, and luminous spaces, where the essential is revisited, Pummer® is responding to the way one wants to live today in addition to being flexible to adjust and utilize cosmetically changes in appearance in color and style for the eye of the beholder.
Pummer® is proud to exclusively offer to customer the exceptional color slip cover option, allowing the free spirit to roam alive while offering slip cover color changes made to the specific request of the customer.
Within minutes the appearance, style and living feeling is changed, opening endless possibilities to re-invent and re-style oneself as well as the place of living. These covers are washable and if one is tired of the same color over and over, just buy a new one. The choice is yours.
# # #