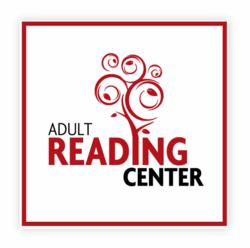 This logo will change the way people see the Center and will give us a more modern and updated look.
Houston, TX (PRWEB) October 28, 2011
The non-profit Adult Reading Center, located in Pearland, Texas, serves Houston-area residents by providing a nurturing environment in which they can improve basic communication skills. When they needed to replace an outdated logo, they turned to Houston web design and branding agency Adhere Creative.
Adhere Creative specializes in brand development, graphic design, web design and inbound marketing methods. Utilizing an integrated approach to marketing strategy, Adhere Creative helps businesses generate qualified leads and increase conversion rates. The Adult Reading Center will use the donated logo designed by Adhere Creative to update all marketing materials and present a new brand to the community.
Dale Pillow, Executive Director of the Adult Reading Center, states "Our current logo is 24 years old and one of the reasons I pushed for this logo is because it is more cutting edge. I can see so many possibilities with the new logo. Our goal is to bring focus from the community to our organization, our growth into new services, and I believe that this new logo will do just that".
Program Coordinator Kara Burke agrees. Of the collaboration with Adhere Creative to produce the Center's new branding, Ms. Burke says "I just want to take the time to say THANK YOU to the entire staff at Adhere. I know that this has been a long process, and I am truly grateful that you guys took the time to hold our hands and walk us through the process. This logo will change the way people see the Center and will give us a more modern and updated look. We would not have been able to do it without you guys and with that, you have helped change the Center forever."
With a fresh look for their marketing materials and a new logo, the Adult Reading Center looks forward to better serving Houston-area adults in need of tutoring services, classroom instruction and career training. Adhere Creative is proud to be part of this effort, and is pleased to bring their Houston branding expertise to bear in the effort to help improve adult literacy.
Daniel Vaczi, Director of New Business for Adhere Creative, adds "It was a pleasure working with the Adult Reading Center. Their team has a passion for the service they provide for the community. Their new logo will help them make the connection with the people they serve."
Adhere Creative, a Houston web design, branding, and inbound marketing agency, specializes in results-driven marketing initiatives for the Houston business community.
For more information visit: http://www.adherecreative.com.
###