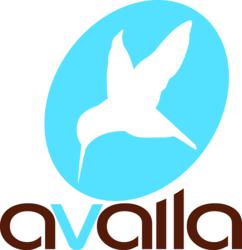 Our Consultants are an extension of the Avalla family, and we want to do
everything we can to help them be successful with their businesses and in their lives."
Pamela C. Dean, president and CEO of Avalla, LLC
Houston, TX (PRWEB) October 28, 2011
It has been said that an investment in knowledge pays the best interest. With this company philosophy in mind, Avalla, LLC announces that it has partnered with the New England College of Business and Finance (NECB) in Boston for the purpose of offering online undergraduate and graduate degree programs to its independent Consultants, located across all of North America.
"This is a unique benefit that we are able to provide to our Avalla Consultants, especially since NECB's Corporate Partnership Program targets busy working adults who want to get back into school or finish up a degree," says Pamela C. Dean, president and CEO of Avalla. "Our Consultants are an extension of the Avalla family, and we want to do everything we can to help them be successful with their businesses and in their lives." Avalla is a Houston, Texas-based direct selling company that offers botanically-based skincare, anti-aging, beauty and wellness products, along with an entrepreneurial opportunity that includes unlimited income potential, flexibility and the freedom to have one's own business without high start-up or overhead costs.
"When Pam Dean reached out to us, I could see right away that she understood the importance of providing her Consultants with all of the tools they need to be successful, and partnering with NECB is an integral part of that equation," comments Joanne Lakin, NECB's Director of Partner Relationships.
The partnership will enable Avalla independent Consultants and their family members to return to school 100% online with affordable tuition rates, studying high-demand, high-growth disciplines such as business administration, Internet marketing, entrepreneurship, finance, supply chain management and more. All courses are accelerated, saving students time yet giving them the education and acumen they need to be successful in running their home-based businesses.
About NECB
The New England College of Business and Finance is a private institution that has been serving the Boston community for more than 100 years. Founded as the American Banking Institute (ABI) in 1909, NECB is now an online college accredited by the New England Association of Schools and Colleges (NEASC) and licensed by the Massachusetts Department of Higher Education. In 2011, NECB introduced its Master of Business Administration (MBA). With 92% of their courses being career-focused, employees can apply what they learn to their current and future jobs. It is a win-win for students and companies.
About Avalla:
Avalla offers an extraordinary line of botanically inspired beauty and wellness products that are safe, naturally sourced and offer excellent value to customers. By combining the purest ingredients that the earth has to offer, along with state-of-the-art product formulations perfected by science, Avalla combines the best-of-the-best products, people and technology to attract the next generation of leaders, consultants and customers. The company prides itself on creating a heart-based family of successful entrepreneurs who are dedicated to assisting others in achieving a financially secure lifestyle and empowering them to believe in themselves. Avalla is a member of the Direct Selling Association, and adheres to and supports their code of ethics. To learn more, visit http://www.avalla.com.
Avalla president and founder Pam Dean is available for media interviews. To schedule an interview, contact Gina Mazza at 724.316.4751 or email ginamazza(at)me(dot)com.
E-photos are also available.
###