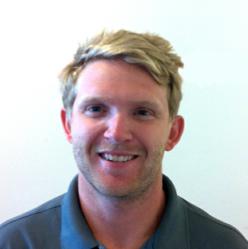 This unique event is for both people looking for employment and those hiring.
Los Angeles, CA (PRWEB) October 26, 2011
Pink Slip Mixers, the leader in specialized job search networking events and SideSkills, the fastest growing social (or cloud connected) employment platform for job seekers and employers today announced a new networking forum entitled "Work, Hire and Collaborate." Designed specifically for job seekers and employers, attendees will learn the latest tips, trends, and tools for matching their skills with global market availability through interactive presentations with industry thought leaders.
Featured speakers include Tony Drexel Smith, founder and president of SUMATICI, an Orange County business incubator and Deam Roys, founder of Roys & Associates, a leading executive search firm and one of America's fastest growing privately held companies noted in the INC. 500.
"I am excited that we were able to bring our two organizations together to create this unique event for both people looking for employment and those hiring in a relaxed social environment," said Ryan McKenzie, CEO of SideSkills. "After the keynotes, attendees will have the opportunity to interact socially with career coaches, recruiters, social media specialists, and Fortune 500 companies. They will also be able to continue the networking experience after the event on SideSkills' proprietary social employment platform to quickly find the right job and the employer feeling confident hiring a vented, connected person."
The first two in the series will be held in Los Angeles:
Thursday, November 3rd
Hermosa Beach Community Center
710 Pier Avenue, Hermosa Beach, CA, 90254
1:00 pm-3:00 pm
Friday, November 4th
Santa Monica Library
601 Santa Monica Blvd, Santa Monica, CA, 90401
10:30 am-1:30 pm
Attendance is free for both job seekers and employers. Pre-registration on Eventbrite, and an account on SideSkills.com are both recommended.
About Pink Slip Mixers
The online community, PinkSlipMixers.com, is powered by Groupsite.com, the social collaboration platform designed to empower groups to make things happen. PinkSlipMixers are unique "pink slip party" job networking events. Guests "Pay it Forward" by exchanging job search tips, forwarding job postings, "Tweeting" about things they talk about and hear in the crowd (Twitter Feeds are broadcasted live during the event) and just simply encouraging other job seekers through the recession. Pink Slip Mixers 2.0 events are throughout the United States. For more information, go to http://www.pinkslipmixers.com.
About SideSkills.com
SideSkills.com is the fastest growing employment resource for job seekers and employers. The company's unique cloud-connected employment platform allows for global access to talent for employers through powerful interactive networking, proprietary PRESUME tools (resume profiling), feedback/ranking and secure payment process. SideSkills radically reduces risk of hires and allows those seeking employment a new vehicle for showcasing their expertise and customer satisfaction. For more information, please visit http://www.sideskills.com.
###