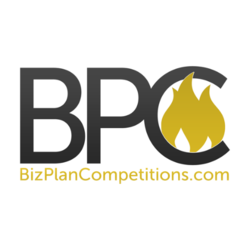 Business schools, high schools, local economic development authorities, state and federal agencies, and companies catering to small business are all making an incredible effort to encourage and support entrepreneurship.
Pittsford, NY (PRWEB) October 28, 2011
The popularity of business-plan competitions as a way to help launch entrepreneurs has surged, according to BizPlanCompetitions.com, a website that features the most complete database publicly available. The number of business-plan competitions listed on the site has nearly doubled in a year, increasing from 157 such competitions in 2010 to over 300 in 2011.
Although some of the increase can be attributed to the site's ongoing effort to collect information on competitions taking place in the United States and throughout the world, BizPlanCompetitions.com founder Joe Hurley attributes most of the growth to an influx of first-year events.
"Whether held on campus, in the community, or online, these contests are increasing rapidly in both number and in scope," says Hurley. "Business schools, high schools, local economic development authorities, state and federal agencies, and companies catering to small business are all making an incredible effort to encourage and support entrepreneurship."
Significantly, competition organizers are striving to produce larger prize pools and attract well-known entrepreneurs and venture capitalists as judges. Six-figure cash prize pools, rare only a couple of years ago, are now being offered in a number of competitions, and seven-figure pools can now be found. Shown below are the four independently-judged competitions offering the highest cash awards:

# # #