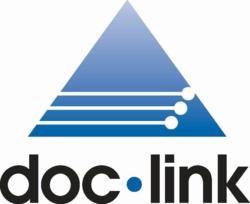 Laguna Hills, CA (PRWEB) October 28, 2011
Altec Products, Inc. announced today their participation as a Gold Sponsor at the Harris 2011 Customer Conference held at the Disneyland Hotel in Anaheim, CA November 16-18, 2011. This conference is designed to facilitate networking opportunities with the various Harris business unit conference attendees, assorted Partners with complimentary solutions, and the Harris staff. This event offers attendees a unique opportunity to view Harris applications, and to meet and network with other customers to exchange ideas, solutions and best practices.
As a Microsoft Gold Certified Partner and Harris business unit, Cogsdale provides integrated solutions and focuses on public and private utilities, local government organizations and utility co-operatives. In partnership with Cogsdale, Altec will demonstrate the power of doc-link to electronically capture, workflow, route and archive business documents. The doc-link integration with Cogsdale provides access to doc-link documents from within the Cogsdale application.
Altec will also announce the upcoming release of their doc-link Smart Form Toolkit. This Toolkit provides the ability to configure two new Smart Forms components including document creation and document processing. "We embrace technology that allows our customers and partners to streamline transaction processes," states Mark Tague, CTO, Altec. "Through configurable electronic documents, users can create doc-link windows unique to their business processes which reduces data entry and processing time."
Combining robust integration, best practices, state-of-the-art technology, and sound implementation methods into an affordable package has made doc-link the document management choice among partners and customers.
You can visit Altec at the Harris Customer Conference at booth G2, and hear more about document management at the Cogsdale break out session November 18, 2011 from 8-9 am.
About Altec
Altec is a leading provider of Integrated Document Management (IDM) solutions to mid-market companies. For more than 25 years, Altec has provided a wide range of accounting-centric paper to paperless solutions including its flagship product, doc-link™, which enables companies to capture, archive, workflow and route structured and unstructured documents to customers, employees and vendors. Altec's comprehensive solutions include IDM, output management, MICR check disbursement and paper documents that serve more than 13,000 customers worldwide. Altec enjoys strong, collaborative partnerships with ERP and BMS solution providers such as Epicor Software, Microsoft Dynamics, Sage Software and SAP to provide the most comprehensive, integrated enterprise document management solution to the SMB market. Altec delivers its IDM solutions through a global network of authorized partners in more than 60 countries throughout the Americas, EMEA and Asia Pacific. Visit Altec at http://www.altec-inc.com, or call April Blankenship at 1-800-997-9921.
###