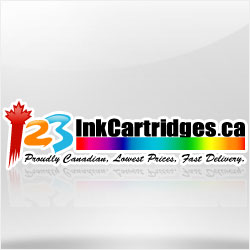 Montreal, Quebec (PRWEB) October 26, 2011
October 26th, 2011, 123inkcartridges announced the launch of its iPhone and iPad creative accessories category, which carry more than 100 new apple accessory items. Items in new creative accessory category include innovative iPhone 4/4S cases, novel iPhone stands, high-tech design iphone speakers, universal micro car accessories for iPhone and iPad. 123inkcartridges.ca believes those creative accessories for iPhone and iPad can give customers more convenience and pleasurable feeling when they use their Apple devices.
Since the company has been built in 2007, 123inkcartridges.ca has been always dedicated to making customers life easier and enjoyable. In the meantime, because of the demand increase on iPhone and iPad accessories market, such as iPhone 4 and 4S cases, cables and chargers for iPhone, screen protectors for iPad, and etc, the company decided moving forward expanding their business into the Apple accessory market at July 15, 2011. During those three months, 123inkcartridges sales increase 20% after develops the iPhone and iPad accessories segment.
"The future for accessories industry is opportunistic but at the same time lack of something…" says Jack Zhan, The founder of 123inkcartridges, who believes that many companies have failed to deliver low cost and high quality concept into an equivalent account. Indeed, all successful small business needs face to business expansion, so it is the good time for 123inkcartridges to change things up a bit!
About 123inkcartridges.ca
Since established in 2007, 123inkcartridges.ca has quickly become one of most popular online sources for printer ink & toner cartridges, HDMI cables, iPhone Accessories and iPad Accessories in Canada. The company's headquarters is located in Montreal, Quebec and has warehouses in both Montreal and Vancouver that ship all over Canada and the United States. More information about the company could be found at http://www.123inkcartridges.ca/
###