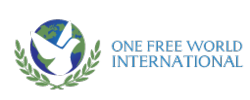 Ottawa, Ontario (PRWEB) October 27, 2011
Members of the press are cordially invited to attend a press conference and reception held by One Free World International (OFWI):
Wednesday, November 2, 2011, 6:00 p.m. – 9:00 p.m.
Government Conference Centre
2 Rideau Street
Ottawa, Ontario
(Official program begins at 7:00 p.m.)
KEYNOTE SPEAKERS:
The Hon. Jason Kenney, Minister of Citizenship, Immigration and Multiculturalism
H.E. Abdulrahman Al-Hussaini, Iraqi Ambassador to Canada
Rev. Majed El Shafie, President and Founder, One Free World International
Mr. John Weston, M.P.
Mr. Wayne Marston, M.P.
Mr. Justin Trudeau, M.P.
Senator Don Meredith
The press conference, led by OFWI's President and Founder, Rev. Majed El Shafie, will discuss the success of the September delegation to Iraq – the first Canadian delegation to Iraq since the start of the war. Mr. John Weston, Member of the Canadian Parliament and Senator Don Meredith, Senate of Canada, joined the delegation as observers.
The mandate of the delegation was to discuss the human rights violations in Iraq and to open bridges of communication with Canada. High level meetings took place with the Vice President of Iraq, Iraq's Vice Prime Minister, President of the Iraqi Parliament, Minister of Human Rights, Minister of the Environment and Iraqi Foreign Affairs. In addition, the delegation met with Iraqi refugees and spoke with victims of last October's vicious attack at Our Lady of Salvation Church.
Members of the press are welcome to attend. The keynote speakers will be available to answer media questions.
Registration of press representatives:
Please confirm attendance to One Free World International. Tel: 416-436-6528; Email: info(at)onefreeworldinternational(dot)org.
# # #