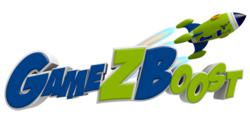 A social games platform solution for publishers across the globe
(PRWEB) October 29, 2011
Finally, a social gaming solution that gives publishers a full-featured social gaming platform for their web properties. The GameZBoost platform is one of SkillPod Media's new products, aimed at bringing our full-featured social games platform to the global publisher market.
"This solution is primarily targeted at the small to medium sized websites, portals, blogs, and essentially anyone that has a website and is looking to offer games," says Mark van Diggelen CEO of SkillPod Media. "We've created a self service product that benefits from 6 years of development."
The SkillPod engineers have been building the full featured premium social and casual games solution which is already being used by many of the top global publishers. Current deployments include successful social and casual games offerings in Netherlands, Luxembourg, Belgium, UAE, UK and South Africa. We are rapidly increasing our presence with agreements currently being concluded with a number of large publishers in Croatia, Australia, India, USA and Brazil, adds van Diggelen.
Essentially the solution allows publishers to register online (http://www.GameZBoost.com), upload their site logos, analytics tracking and banner scripts. The site, and over 60 games (new titles are being added weekly), can be translated to any language that the publisher chooses. This is managed through a simple web interface, detailed user manuals are available for all the features of the platform, giving publishers direct access to translate the site and games in real-time.
The platform has even been setup to cater for the Arabic language, and its unique formatting, and will adjust the site to read from right to left should the publisher elect to translate the site to Arabic. The site design can be customised from a selection of standard templates or the publishers can customise the colour schemes, textures, backgrounds, etc from within the interface, thus allowing publishers to create a unique look and feel for their sites. Alternatively, should the publishers wish to have a completely customised and unique look and feel for their games site, they can opt for the premium services on offer. Many of the larger publishers have opted for this option.
Publishers can either setup and configure the platform themselves or pay a nominal, once off fee for the SkillPod engineers to assist them. Other value adds that publishers can elect to contract SkillPod to integrate include; single sign-on (SSO) integration, Facebook and Twitter Integration, local payment gateway providers, publishers can even request that SkillPod load existing game titles that they may have developed or sourced to the platform and publish them exclusively to the publishers portal. SkillPod has developed a number of APIs and makes them available to 3rd party game developers, who can request and integrate these APIs into their games for publishing across the global network of SkillPod game publishers portals. The platform can either be hosted on the publishers hosting environment or they can opt for the site to be hosted on the SkillPod server infrastructure, which makes use of the Rackspace managed and Cloud solutions.
The platform is built on the following 3 core principles: Personalisation, Customisation and Monetisation, the latter being an important element for publishers. Publishers earn a significant share of the top-up revenues and retain all revenues from the advertising income derived from the banners they load across the site. Banners sizes include 728x90, 120x600, 160x600, 300x160 and 468x60. SkillPod generates revenues from the pre-roll ads that it serves, this equates to a very fair business model for the publishers and SkillPod alike, as both parties receive equal exposure across the offering, confirms van Diggelen. A number of other revenue earning opportunities are available across the platform, these include site take-overs, podium sponsorship, tournament sponsorship and avatar merchandise and background sponsorship, and publishers earn 100% of these revenues.
The social games platform features over 700 game titles, live high score leaderboards, ability for users to create and "pimp" avatars, challenge friends, set public contests and enter tournaments. Users can build friends list, message their friends and send them virtual gifts. Many of these features are fully integrated into the micro payments platform, users have a number of options to top-up their accounts, and these include: PayPal and Moneybookers (Skrill). Users spend their virtual currency when they enter tournaments, setting "wager" amounts when they challenge friends, when "pimping" their avatars and when sending virtual gifts to friends. Additionally, users can unlock in-game power-ups with their virtual currency already available in many of the top games and they can even customise games, which can be saved and played by their group of friends.
The new solution has been in beta testing for the past week and has already received registrations from Dubai, USA, Portugal, Gibraltar, Philippines, Turkey, France, Reunion and a number of other territories. SkillPod is very excited about this new product and will continue enhancing it by adding the SkillPod Facebook games framework to it, as well as their new mobile web games solution. In the near future they'll be adding plugins for Wordpress to the GameZBoost offering.
This new offering dovetails in with our overall strategy of providing world class social and casual gaming solutions to publishers across the globe, allowing smaller publishers that have the potential to grow into significant players in their markets to present a full featured games offering to their users. We'll focus on partnering with all publishers and working with them to ensure that their games offering appeals to the users and makes business sense. The first of these new features will be the introduction of the new multi player lobby, which has a strong emphasis on social interaction. The new module will be available within the next 2 weeks. SkillPod can assure publishers that they'll be working to add new features and are in the final stages of concluding agreements with some of the top 3rd party game developers, who will be making their premium titles available to our publishing partners, concludes van Diggelen.
###