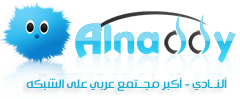 Alnaddy website has features through which the Arabs can get in touch with the staff of the website as and when they require
(PRWEB) October 29, 2011
The recently launched website, Alnaddy, is quite fast. Better still, newer games are added on to this site regularly. The Arab games that feature in the website are very catchy and are expected to catch the users' attention for sure. The website has been designed and developed keeping in mind the needs of young visitors who like to spend considerable amount of their time playing free Arab games on the internet.
A lot of care has been taken to develop the content of this website as most of its users are young and can therefore impact their psyche. Some of the games that are available in Alnaddy include Shooting, Puzzle, Water Games, Cooking Games, Ramadan Games, Beauty Games, etc. Furthermore, the gaming website developed exclusively for the Arabs has several links through which the users can access different features related to these online games.
The user friendly pages of this gaming website are perfectly suitable for young Arabs to play online. Youngsters can learn a lot from Arab flash games that are available across this website. That's not all; each of the games present on the website has unique features in them to enable the users to think and play accordingly. No wonder then many visitors are already making a beeline towards the website and play flash games that they were always interested in. Arab girls and kids are sure to like this website as Alnaddy has taken considerable pain to take into account minute details that these youngsters like to see in their games.
We have also made sure that each of our visitors can stay in touch with us. Alnaddy website has features through which the Arabs can get in touch with the staff of the website as and when they require. Through these features, the Arabs can easily send in their recommendations and feedback. All in all, the website has made an attempt to stay close with their young users and make it really easy for them to use all the features whilst playing the games.
The games available on the website enable the young Arab users in understanding not just English language but also learn basic and essential computer skills. The gaming portal was designed keeping in mind all these needs. The portal is suitable for both boys and girls as there are games that are specifically designed for them. While Beauty games and Cooking games will be loved by young Arab girls, Bike racing games and Race small cars will be loved by Arab boys. Alnaddy has taken adequate quality assurance process to make sure each of the games available on the website meets not just the quality of content but also performance of the games from technological point of view.
About Alnaddy
Alnaddy is one of the most popular Arab portals available on the internet today. The website that was launched a good sever years ago has attracted millions of visitors, mostly Muslims and Arabs from around the globe. In addition to providing matrimonial and dating related services, the website also provides popular gaming options for Muslim and Arab kids all over the world. The services provided by Alnaddy are absolutely free and can be accessed from any location.
Alnaddy had the biggest Muslim dating website for Single Muslims that connects Muslims all over the world.
Visit Alnaddy's website today and enjoy what is on offer.
###