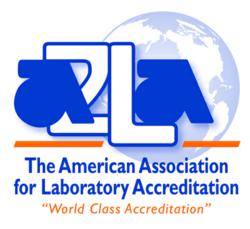 Frederick, MD (PRWEB) October 27, 2011
The American Association for Laboratory Accreditation (A2LA) would like to clarify the types of programs for accreditation of Conformity Assessment Bodies (CAB) in Gaming Industry.
A2LA accredited its first Gamming Laboratory, Gaming Laboratories International, LLC, on February 10, 2006. Since then A2LA has added eight additional laboratories in the Gamming Industry. In addition to laboratories that are accredited to ISO 17025 we have also expanded in this industry to include the accreditation of Inspection Body and the Product Certification CABs as well.
A Testing Laboratory preforms tests on any aspect of a hardware and or software environment that is under test. This testing can be physical, logical, virtual, or analytical. These laboratories are assessed to ISO/IEC 17025:2005 and an evaluation of their technical competency for the tests on their scope of accreditation. A2LA currently has nine laboratories accredited in the Gaming Industry; they include Gaming Laboratories International (with five accredited laboratories), BMM North American Inc., Eclipse Compliance Testing, Alcohol and Gaming Commission of Ontario Gaming Lab, and International Game Technology.
An Inspection Body preforms an examination of a product design, product, process or installation and determination of its conformity with specific requirements or, on the basis of professional judgement, with general requirements. Inspection includes the examination of materials, products, components, assemblies, cargoes and consignments, usually for compliance with specified criteria. It includes visual examination and associated work, and may be more directly focused on products. These Inspection Bodies are assessed to ISO/IEC 17020-1998 and IAF/ILAC A4:2004. A2LA currently has three Inspection Bodies accredited in the Gaming Industry; they include Gaming Laboratories International, BMM North American INC., and Eclipse Compliance Testing.
A Product Certification Body ensures by means of formal attestation of meeting defined standards using other assurance techniques. Certification includes products (e.g. services, software, hardware, and processed materials) and processes, including the examination of test reports for compliance with specified criteria - both domestic and international. A Product Certification Body is assessed to ISO/IEC Guide 65:1996, General Requirements for Bodies Operating Product Certification Systems and the IAF Guidance on the Application of ISO/IEC Guide 65:1996 (IAF GD 5). A2LA currently has one Product Certification Body accredited in the Gamin Industry, Gaming Laboratories International.
A2LA encourages the use of accredited Conformity Assessment Bodies for Testing, Inspection, or Product Certification within their scope of accreditation, as these organizations have undergone third party assessments. For additional information regarding any of the programs listed above or the specific capabilities of the Conformity Assessment Bodies please see the A2LA website, http://www.a2la.org, or contact us at: 301 644 3284.
A2LA is a nonprofit, non-governmental, public service, membership society based in Frederick, Maryland, United States of America. Its mission is to provide comprehensive, third-party accreditation services for testing and calibration laboratories, inspection bodies, proficiency testing providers, reference material producers, and product certification bodies. Services are available to applicants whether they are private, federal, state, or academic and regardless of their size and ownership status (A2LA accredits both Third-Party as well as in-house laboratories). A2LA is internationally recognized and is the largest, multi-discipline accreditation body in the United States. A2LA welcomes applications for the accreditation of many types of conformity assessment bodies.
# # #