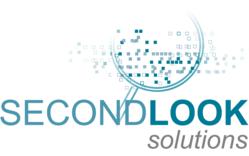 SecondLook - search smarter, not harder.
(PRWEB) October 28, 2011
Business Challenge
An industry leading Corporation faced difficulties preparing its microfilm and various sized paper documents for litigation review and production. Created over more than 75 years, the various sources of company information were neither organized nor searchable.
The Solution
After evaluating multiple document management solutions, SecondLook was chosen because SecondLook's cloud based document management application was the most flexible and cost effective solution for the preparation of 2.5 million documents, drawings and images.
SecondLook's application allowed the corporation to:

Add custom meta-tag data both pre-or- post import into the SecondLook Document Management System.
Create a fully customized and flexible file folder hierarchy.
Search all of its content and append searchable free form notes to any document.
Utilize Secure E-mail to send links to SecondLook hosted documents.
The company ultimately chose to implement the SecondLook Document Management Software in part because it is simple enough for all employees to use effectively without any special training. Hosting and searching were also SecondLook features which closed the sale because of the application's ability to produce advanced file compression (up to 1/10th their original size), while maintaining full-text OCR searchable files that can be instantly searched through a number of different search methods and functions.
If your company has a need to digitize, organize, search and backup your data, please give us a call to see why other Fortune 500 companies are choosing SecondLook's Cloud based Document Management Solution.
###