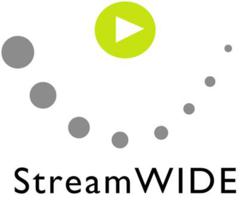 Lyndhurst, NJ (PRWEB) October 28, 2011
Announced October 17th in Washington DC with CTIA-The Wireless Association® and Consumers Union, the new Federal Commission of Communications guidelines will request wireless operators to send voice or text-based warnings to their subscribers before they exceed monthly talk, text or data consumption limits, including in- roaming situations. The regulation, which is echoing a recent similar decision in Europe, is mostly founded on the realization that one mobile user out of 6 had seen unexpected jumps in monthly wireless bills, 23% of them by $100 or more.
Coming as a response to those new regulatory rules, StreamWIDE Charging and Data Cut-off solutions enable operators to send warnings and potentially disconnect call and data sessions in case of excessive consumption or fraudulent roaming usage.
The system includes a features-rich rating engine, flexible balances management, multi-profiling capabilities, support for call and text notifications, configurable cut-off and warning thresholds, web-based administration console in addition to call management and active mediation components. Deployed as an overlay to legacy IN or billing platforms, StreamWIDE solution will shorten delivery time and minimize investment for wireless operators that need to enforce the new regulation.
"The new US bill shock guidelines can turn into a powerful loyalty mechanism for operators who are prepared to anticipate the regulation enforcement. We believe that the StreamWIDE cut-off solution brings a new total cost of ownership combined with a rapid time-to-market value for operators that are ready to evolve their legacy billing system roadmaps." Pascal Beglin, StreamWIDE CEO.
About StreamWIDE (http://www.streamwide.com)
An established leader for value-added telephony services, StreamWIDE assists worldwide carriers and service providers in shaping their innovation with new end user telephony services. StreamWIDE next generation software technology enables legacy systems replacement, as well as launch of innovative services in the areas of voice messaging, virtual numbers, reachability, convergent charging, conferencing, call center services, ringback tones and IVR.
Operating from USA, France, China, and Romania, StreamWIDE is listed on Alternext Paris.
For more information, visit http://www.streamwide.com or visit our Facebook or Twitter pages
Contacts
Regina Wade
StreamWIDE, Inc
Director , Communications NA/CALA
201-933-5700
info-request(at)streamwide(dot)us
###