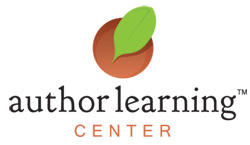 Bloomington, IND (PRWEB) October 27, 2011
Author Learning Center, the premier online author education resource for writers engaged in any stage of the story development or book marketing process, today announced Seth Godin, Squidoo founder, blogger and the author of 13 best-selling professional marketing and business strategy books, will be featured on the site.
"Seth Godin: On Traditional and Indie Publishing," is the first of several videos featuring Godin that examine book-marketing strategies and the challenges authors most often encounter when promoting and selling their work. In this first video, Godin reflects on his experiences with rejection as a first-time author and the expectations authors should have when they choose how to publish through either a self-publishing or traditional option.
With experience as both a traditionally published and a self-published author, Godin provides a unique perspective on the advantages of each publishing opportunity. Interestingly, Godin is one of many traditionally published authors who have opted to self-publish some of their newer books because of the creative control, faster go-to-market and higher royalties authors enjoy. To watch the video, click here: https://www.authorlearningcenter.com/videos/on-traditional-and-indie-publishing-video
"It is our mission to provide the most helpful information and advice for authors engaged in any stage of the book writing or marketing process," said Keith Ogorek, senior vice-president of marketing at Author Solutions, Inc. "As an author, Seth Godin's marketing and blogging expertise is uniquely suited for the Author Learning Center. He understands the challenges writers face as well as anyone, and we believe our members will find his insights extremely beneficial.
The Squidoo founder and world-renowned blogger joins Marvel co-founder, Stan Lee, as one of many A-list authors interviewed by the Author Learning Center. Over the next few months, new content will be available from other publishing industry leaders including Mitch Albom, Elmore Leonard and Victor Villasenor.
The Author Learning Center's full catalog and book development features are available on a yearly subscription basis for $149.00. Free, limited guest access is also available. For more information or to claim a free trial subscription please visit http://www.authorlearningcenter.com.
About Author Learning Center:
Established in 2011, Author Learning Center is a first-of-its-kind educational resource for authors engaged in any stage of the book writing and book marketing process. The subscription-based web community offers a comprehensive range of content and services from leading authors and publishing industry experts. Follow us @authorlearning on Twitter.
About Author Solutions, Inc.
Author Solutions, Inc. (ASI) is owned by Bertram Capital and is the world leader in indie book publishing. ASI's leading self-publishing imprints—AuthorHouse, AuthorHouse UK, iUniverse, Palibrio, Trafford Publishing and Xlibris —have helped more than 90,000 authors self-publish, promote, and bring to market more than 140,000 new titles. Through strategic alliances with leading trade publishers, ASI is making it possible to develop new literary talent efficiently and provide authors a platform for bringing their books to market. Headquartered in Bloomington, Indiana, ASI's global reach includes imprints developed specifically for authors in Australia, New Zealand, and the United Kingdom. For more information, visit authorsolutions.com, and follow us @authorsolutions on Twitter for the latest news.
###