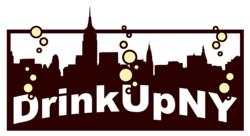 DrinkUpNY has truly become a one-stop shop for today's modern mixologist.
Brooklyn, New York (PRWEB) October 28, 2011
Founded in October 2006, DrinkUpNY has grown into a premier online destination for hard-to-find wine and spirits. The venture was founded by Kamal Mukherjee, a former software consultant, based on a passion for merging e-commerce and fine beverages. "This business started with a lot of excitement, but I gained experience through real-world lessons. Though DrinkUpNY started in a recession, we've made it this far because of our amazing staff and loyal customers," says Mukherjee. The business has experienced an astonishing 3100% cumulative growth since Mukherjee formed DrinkUpNY, and now operates with six full time employees and a team of consultants and buyers.
In order to start his business, Mukherjee acquired a small mom-and-pop liquor store located in Brooklyn's South Slope neighborhood, though he was primarily concerned with building an online business from the start. Though the store still occupies the same square footage, it's gone from about 17,000 bottles per year -- mostly selling familiar major-market brands -- to about 200,000 bottles per year of primarily small-production specialty products. Shipping to most states that legally allow for it, they've achieved national reach to make fine libations more accessible to more wine and spirits connoisseurs.
This curated approach to the portfolio has allowed DrinkUpNY to form close relationships with many distillers, including an up-and-coming gin distillery right down the street. Brad Estabrooke of Breuckelen Distilling Co. Inc. says, "DrinkUpNY's willingness to support craft and small producers gives spirits enthusiasts access to products that might be passed over by typical liquor stores. Their breadth and curated selection creates a place to find something delicious."
But DrinkUpNY's portfolio today spans far beyond Brooklyn. Stephen McCarthy of Oregon's prestigious Clear Creek distillery, producer of unique products such as a fir tree eau-de-vie, stated that DrinkUpNY is a "Great company, always working hard to make sure every customer is able to get top quality spirits, no matter how obscure the spirits or the artisan distillery that makes the spirits!"
DrinkUpNY was at the forefront of the re-introduction of authentic absinthe to the American market, and has become a destination for enthusiastic "absintheurs." They were one of the first businesses in the United States to offer this iconic spirit after regulations changed in 2007, and have since expanded their portfolio to one of the most comprehensive in the country. Ted A. Breaux, Master Distiller of Jade Liqueurs and Creator of Lucid Absinthe Superieure credits DrinkUpNY as "...a market leader in sourcing the world's most interesting spirits, and making them readily available to discriminating enthusiasts everywhere. DrinkUpNY is truly a one-stop shop for the modern mixologist."
The burgeoning cocktail community has also embraced DrinkUpNY as a go-to source for previously lost ingredients, and they've since become closely involved with craft mixology events like the annual Tales of the Cocktail. As a primary destination online for these products, it was a natural fit. "Tales of the Cocktail has been a partner of DrinkUpNY.com for since the beginning. They are who we recommend to anyone needing to source specialty products," says Ann Tuennerman, the event's founder.
But despite all this success, Mukherjee and his team are still hard at work. "The world of wine and spirits is always changing, and thanks to passionate producers, new and exciting bottles are being released every day. We're in a renaissance of artisanal products, so we'll never stop searching, tasting and improving."
Company Information
DrinkUpNY.com is a retail site dealing in wine, spirits, imported sake, and wine and cocktail accessories founded in 2006. The company has since gained nationwide exposure through its unique portfolio of hard-to-find items. DrinkUpNY.com was one of the first online retailers to offer real absinthe after the ban was lifted in 2007, in line with their mission to make hard-to-find items accessible nationwide.
Address: 468 4th Ave, Brooklyn, NY 11215
Twitter: http://www.twitter.com/DrinkUpNY
Facebook: http://www.facebook.com/DrinkUpNY
###