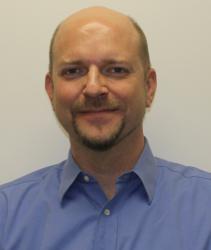 As a key member of the leadership team, Dan will be critical to Jackson Systems' aggressive growth strategy.
Indianapolis, IN (PRWEB) October 28, 2011
As Director of Marketing, Dippel will be responsible for all marketing in the company, including traditional and online marketing campaigns. He will also help put in place metrics and closely track results for all marketing activities and campaigns to optimize sales revenue and profitability.
"We are pleased to welcome Dan Dippel as our new Director of Marketing at Jackson Systems. Dan brings a strong background and passion for developing comprehensive marketing strategies and successful teams. As a key member of the leadership team, Dan will be critical to Jackson Systems' aggressive growth strategy," says Tom Jackson, C.E.O. of Jackson Systems.
Dippel is a graduate of Indiana University twice with a B.A. and later a M.S. He also is a graduate of the Cranfield School of Management in the United Kingdom with a MBA in Marketing and Strategy. Over the past 12+ years he has helped bring B2C and B2B marketing success to such brands as Panasonic, Motorola, and Aprimo in the areas of technology, software and consumer electronics.
With Dippel joining the team as Director of Marketing, Jackson Systems' former Director of Sales and Marketing, Kurt Wessling, will enter a more specialized role as Director of Sales. Wessling has been with Jackson Systems for over 8 years, and plays a vital role in achieving the company's goals for future growth.
"Kurt has been an indispensable leader at Jackson Systems for almost a decade and is a driving force of our recent growth. In his new role as Director of Sales, he will focus that leadership into developing a sales team committed to our clients. Kurt's incredible work ethic will allow us to take Jackson Systems to the next level," says Jackson.
About Jackson Systems:
Jackson Systems is the leading direct-to-contractor HVAC controls manufacturer and a major distributor of other leading control brands. Founded in 1997, Jackson Systems today is one of the fastest growing companies in the Midwest, serving customers worldwide.
Jackson Systems sets the standard for excellent service and support teams to help our customers achieve success. Our quality, contractor-friendly control products paired with free, same-day shipping make Jackson Systems your direct choice for controls. For formal quotes, design assistance or additional information, visit http://www.jacksonsystems.com or call 888-652-9663.
###