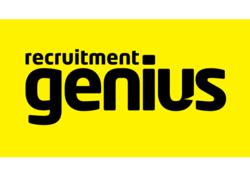 (PRWEB UK) 27 October 2011
Online recruitment in Europe saw a year-on-year rise of 18 per cent in September, according to the latest Monster Employment Index Europe.
The new figures showed that recruitment for positions in the engineering sector outstripped every other industry, but that recruitment in the production, manufacturing, transport and logistics all showed healthy figures.
Only two industries across the continent showed net reductions in their recruitment rates over the year, with jobs in the legal sector and in the public, defence and community sector still proving very hard to find and win.
Monster Europe's Vice President of Business Operations, Alan Townsend, said that the numbers did offer some good news to companies still struggling with difficult business circumstances.
"The Index demonstrates continued strength in sectors such as engineering and manufacturing which has helped sustain an overall positive recruitment growth trend in Europe," he said. "The pace of annual growth however has somewhat eased as countries across Europe continue to deal with sluggish economies."
Of the nine occupational groups monitored in the survey, craft and related trades workers saw the greatest growth in demand, while managers and associate professionals saw the most sluggish growth of all the occupational groups.
However Geoff Newman from online recruitment company RecruitmentGenius.com adds caution.
"Our own recruitment industry benchmark recorded a 38% decrease in jobs being advertised between August and September. A year-on-year comparison may simply be comparing an awful year against this year whilst has been slightly better."
# # #