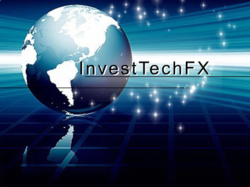 Forex ECN - The Wave Of The Future
Hong Kong, HK (PRWEB) October 28, 2011
The magnitude 7.2 earthquake that struck near Ercis will undoubtedly challenge Turkey from an economic standpoint, as is typical of all economies subjected to a natural environmental disaster of any sort. InvesTechFX offers a breakdown of what happened with this natural disaster, how this will impact Turkey's economy, and the implications within the Forex market.
While it is much too soon to predict accurately the long-term effects of the disaster, some surprising developments have emerged. Turkey is the world's 17th largest economy by nominal GDP, according to the International Monetary Fund, the World Bank and the US Central Intelligence Agency World Factbook. The average of these three groups puts Turkey's annual economic production around $738 billion US.
Turkey has a well-diversified economy with traditional elements such as agriculture and textiles, heavy industry in the form of auto and transportation equipment manufacturing and building materials and modern elements including electronics and appliances. Such a diverse economy is better able to withstand the impact of a natural disaster compared to one that is highly dependent on a single major commodity. It appears at this early juncture that the predominant blow to Turkey was the loss of human life.
The global economic crisis had its impact on Turkey's economy. The budget deficit loomed to 23 billion TRY in the first half of 2009 – a figure more than 10 times higher than in 2008, but Turkey's lack of exposure to toxic mortgages meant that no banks went under.
Current estimates of the damage incurred from the earthquake indicate that Turkey will need at least $20 billion US to rebuild. Economists estimate that Turkey is currently losing $300 million US/day, but that credit worthiness has not been dealt too severe a blow.
There is speculation that there will be a silver lining that will feature Turkey receiving international aid along with a spike in new construction and increased domestic demand for consumer goods. Economists go further to suggest that there is an opportunity for Turkey to institute political and economic reforms that will clear a path for Turkey's entry into the EU.
Online Forex traders looking to speculate on currency pairs involving the TRY will observe that the currency has not plunged against major currencies as an event like an earthquake might suggest. In fact, the TRY has shown surprising resilience against the euro and the dollar. It has lost value compared to the yen.
After consistently losing ground to the euro this year, the TRY is making a strong resurgence after the earthquake, although the EUR/TRY does seem to be forming support around 2.40. Volatility has been much greater since early August and immediately following the earthquake. The USD/TRY is essentially the same story, except that support has not yet formed.
With regard to the TRY/JPY, the lira has lost value after the earthquake, reversing but completely erasing year-long gains.
Trading the TRY in any of these pairs is an obvious case for using an ECN Forex broker. Market makers with variable spreads can effectively price online Forex traders out of the market with spreads of 100 pips in the USD/TRY and EUR/TRY. Even the TRY/JPY has seen spreads close to 20 pips.
While an ECN Forex broker might theoretically take longer to fill an order in these three pairs, it is highly unlikely that slippage anywhere near to the above spreads would be encountered.
As Turkey undertakes the recovery and rebuilding processes that will obviously take some time, there are those who question the morality of currency traders attempting to profit from a natural disaster, unaware of the fact that currency speculators will infuse Turkey's economy with desperately needed capital. At the moment, it seems favorable that Turkey will eventually recover and its past economic growth suggests that it will continue to ascend the ranks of the world's leading economies.
InvestTechFX is a proven leader in the industry of artificial intelligence software and is renowned for their top notch trading technology systems operators in the computerized trading industry. Their experts develop advanced, customizable, intuitive, efficient, and sophisticated trading tools that help people understand Forex currency exchanges related trends and developments. Apart from being in the business of offer new, exciting, and innovative solutions, they are well known for their detailed and comprehensive learning center.
###