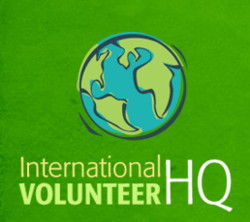 We are looking at providing a fuller, more meaningful hands-on experience for people interested in doing volunteer work abroad, young and old alike
New Plymouth, NZ (PRWEB) October 28, 2011
The International Volunteer HQ head office here released official news about ongoing talks with the Development for New Generation (D4NG) group to draft youth-oriented collaborative projects in the near future.
Through its official website http://www.volunteerhq.org, the placement firm announced that future collaborations with D4NG will involve youth-oriented campaigns that are in line with set Millennium Development Goals to achieve universal primary education and reduce child mortality.
The D4NG project is primarily intended to encourage 13-18 year-old youths in British Columbia's Fraser Valley region and get them to work on medical, education and social conditions projects in developing nations. This initiative hinges on the idea that youths across both developed and developing countries can work together towards achieving the said development goals.
Through workshops, D4NG aims to enhance the participants' skills in conceptualizing, developing and managing sustainable Youth-to-Youth development projects – teaching them the skills and know-how necessary for them to effectively initiate and manage their own projects. The D4NG workshops cover important subjects like Proposal Writing, Gender and development, Partnerships and Project Management.
"We see this as a welcome opportunity to work closely and have a direct hand on this very important endeavour," the IVHQ representative said, and that the firm "… is indeed very thrilled at the prospect."
International Volunteer HQ has partnered with several other major programs since it started operations in 2007, handling international volunteering placement processes for global organizations that have project in many of today's developing countries.
"We are looking at providing a fuller, more meaningful hands-on experience for people interested in doing volunteer work abroad, young and old alike," he added. In fact, IVHQ holds many placement opportunities for those seeking to volunteer in India, Africa, Guatemala and many other developing countries. The company regularly handles group volunteer travel packages for universities, churches and companies, sending anywhere between 200 to 400 volunteer groups to different countries each year.
"We believe working with D4NG on future projects will definitely be beneficial – both for them and for us," the representative said. "We can assure safe and successful volunteer program placements for the D4NG participants," he explained, "while they can help us expand and reach out to more people, especially the youths in these developing countries. After all, that is what International Volunteer HQ is all about."
About Volunteer HQ:
International Volunteer HQ was founded in 2007 by Daniel Radcliffe as a platform committed to providing individuals with not only the experience of a lifetime, but the opportunity to better the lives of others as well. Volunteer HQ has been sending groups to volunteer overseas in developing countries like Thailand, Costa Rica, Kenya and Tanzania. It offers the most affordable program options available and makes sure each volunteer leaves with memories that will last forever.
To learn more about Volunteer HQ projects, please visit the website: http://www.volunteerhq.org/
Contact:
International Volunteer HQ
PO Box 8273
New Plymouth
New Zealand
6467587949
volunteer(at)volunteerhq(dot)org
http://volunteerhq.org
# # #