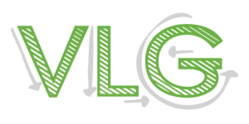 "We admire the other agencies on the list and look forward to becoming largest B2B ad agency in the Metroplex," said VLG Creative Director Michael Simmons. "We find ourselves in good company."
Dallas, Texas (PRWEB) October 30, 2011
While most advertising agencies experienced negative growth and layoffs over the past three years, Via Luna Group, Inc. (VLG Advertising) grew revenue 42% and had a 43% increase in new hires. It's those new hires that elevated VLG to a position among the top advertising employers in Dallas.
"We appreciate everything the Dallas Business Journal does to recognize the efforts and accomplishments of companies in the Dallas area," said VLG Advertising President Pantios Manias. "In this economy we've be fortunate enough to hire talented people," he said. "The pool of talent today is excellent and we're doing our best to grow and hire locally."
VLG Advertising is a known leader in the business-to-business marketing space with a focus on demand generation using its highly successful Dialogue Marketing programs. Dialogue Marketing combines traditional media like direct mail with innovative, personalized microsites. The dialogue begins when the mail recipient visits personalized URLs, triggering real-time email alerts to VLG customers' sales team. It was this product that put VLG on the map and lead to industry-dominate growth over the past three years.
This list vaults the agency in an exclusive group of overachieving advertising companies in Dallas. "We admire the other agencies on the list and look forward to becoming largest B2B ad agency in the Metroplex," said VLG Creative Director Michael Simmons. "We find ourselves in good company."
VLG's roots in technology are again on display with the release of JumpSpark, a web-based software solution. This illustrates the company's long-term focus on innovation and desire to bring powerful business-to-business marketing solutions and tools to companies from Dell, a global computing giant, to Select Premium, a mom-and-pop insurance company.
JumpSpark will be key to VLG Advertising's continued growth in the future as the agency continues to redefine the business-to-business marketing space. Building a digital library for storing everything from large PDF documents to web content, sharing that content on a one-to-one or one-to-many basis via Twitter and Facebook is the best way to leverage your content marketing investment.
###