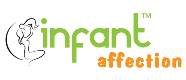 (PRWEB) October 27, 2011
Babee Laptime, the world's first infant lap seat invented by Anthony Garofalo from Infant Affection, was featured in mid-October on the e-retail market with zulily.com. Known as the go-to online store for fashionable, yet economical products for newborns, kids, and mothers, Zulily has established quite a reputation for its baby products. Zulily is unique, in that it features a new product for a period of 72 hours. Babee Laptime was certainly a popular item on Zulily, but since the 72-hour sale is finished, Infant Affection decided to continue the blowout sale for 40% off retail price for all designs directly off of the company website for online purchases.
Garofalo was prompted to invent an infant lap seat that would essentially enhance the safety, comfort, and convenience for both family members as well as the infant child. When developing the product, the focus was to strengthen the parent-child bond, position the child at the recommended angle for proper feeding and digestion for infants, as well as to allow for easy management and hands-free movement for the user.
In the early infant years, many family members look to spend as much time with the newborn and to develop a strong bond of familiarity with the child. Babee Laptime was designed around this fact. The infant lap seat was made to strengthen the parent-child bon through the natural interaction that occurs between the infant and parent when using the lap seat.
Most baby carries are designed to have the infant lay flat. Much of the time, the infant is not position at the correct angle to allow for easy feeding and digestion. It is recommended and known that the best angle to hold your infant is between 30-45 degrees when feeding. This promotes proper digestion. Garofalo had this in mind and designed the infant lap seat to continually hold the infant in this position. This helps to aid in proper digestion of infants.
Furthermore, the infant seat by Infant Affection is perfect for users of all ages within the family. Of course, everyone wants to hold the new addition to the family. With the infant lap seat, not only are you allowed hands-free movement for better efficiency, but it works well with younger kids in the family as it comfortably rests in your lap. Raising a newborn can definitely keep your hands full, but with Babee Laptime your hands are free to do what you need to.
This sale is going on through October 31, 2011 for all deisgns, styles, and colors including Cheetah, Jaguar, Dalmation, Pinto Pony, Cow Black and White, and more. To inquire about Babee Laptime please call Infant Affection LLC at 1-866-LAPTIME or visit http://store.babeelaptime.com.
###