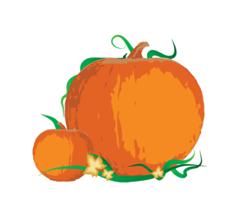 (PRWEB) October 31, 2011
Need an extra decoration to spice up your holiday gathering? The Flag Company, Inc. introduces 3 new Holiday Toothpick Flag sets guaranteed to provide holiday spirit. With new Thanksgiving, Christmas, and New Year's sets available, customers can decorate their sandwiches, cakes, and tables with these inexpensive but fun flags.
"Holiday Toothpick Flags," says Mike Lawrence, Vice-President of Marketing, "are a great way to add a little pizzazz to that office party or holiday table. They are easy to place, fun to look at, and really useful if you need something to keep your sandwiches together."
The flags come in 2 sizes and http://www.flagco.com offers options on the length of the toothpick (if, for example, you are serving very tall sandwiches and want a longer toothpick). Stands are also available to set the Toothpick Flags out as table decorations.
"And," continued Mike, "customers can order custom flags. The customer just sends us a high-quality image and we'll take it from there. Our turn-around time is fast. Need custom flags for Thanksgiving? We can do it."
About The Flag Company:
We offer a complete range of flags and flag-related products including flagpoles and our unique, patented lighting system, the Flagpole Beacon. With a full line of U.S., state, international, and military flags plus all types of accessories including bunting, memorial cases, pennants, and more, we also provide custom-made flags to all types of companies including retailers and car dealerships etc. At http://www.flagco.com, we are the leading supplier of flags in America.
The Flag Company also carries a full line of commercial and residential flagpoles and Flagpole Beacons at http://www.flagpolewarehouse.com.
And a small sideline has become so popular, we had to create a separate web site just for it: http://www.feelgoodLightups.com carries a line of decorative light lenses for fluorescent light fixtures that not only look great but can improve the productivity and atmosphere in any office.
# # #