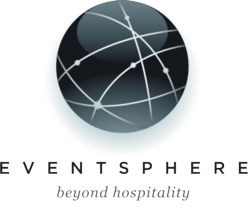 Atlanta, Georgia (PRWEB) October 28, 2011
Responding to EventSphere's continued growth in 2011, CEO Todd Lambert recently announced the addition of event industry vet, Alix Renuart, as the company's newest Operations Manager. "With Alix among our growing ranks, our clients have the benefit of her 20+ years of customer service experience," says Lambert. "Internally, we benefit from the long-time user experience Alix has with Passkey's Online Housing software and her unmatched organization and multi-tasking skills. She's just a natural fit for our fast-paced environment."
As Operations Manager, Alix will handle contract negotiations, event production, inventory management, relationship building and maintenance of the company's "one point of contact" philosophy. With deep roots in the event industry, especially in the area of housing services, Alix has already established a stellar reputation for herself among her peers and previous employers. In fact, prior to joining EventSphere, Ms. Renuart spent the last decade working for the Greater Fort Lauderdale Convention & Visitors Bureau in the roles of Housing Services Manager & Specialist.
Speaking to her ability to confidently handle a multitude of client demands, Alix confides, "One of the accomplishments I'm proudest of happened while working for the CVB in Fort Lauderdale. During one of our busiest seasons, we maintained 17 city-wide events while simultaneously processing over 50,000 transactions—an effort that resulted in a multimillion dollar economic impact in one destination." During this time, Alix was also responsible for participating in the development and coordination of an annual company seminar while leading training sessions in online housing software.
With additional experience in Sales and Catering for the likes of Radisson and Wyndham Resorts, Alix represents the "full package" team member EventSphere is known for. Indeed, her ability to juggle multiple tasks transcends the professional realm with her full-time responsibilities as wife and mother of two—not to mention her role as a formidable poker player who once competed in a World Poker Tour Event!
About EventSphere
Headquartered in Atlanta, Georgia, EventSphere delivers a solution-driven and results-proven online housing platform generating both revenue and loyalty. Their boutique model offers clients in the meetings and events industry specialized services across five key areas—SITE SELECTION, EVENT MARKETING, PROGRAM MANAGEMENT, ONSITE FULFILLMENT and ATTRITION MANAGEMENT. With a collective wealth of industry experience totaling nearly 90 years, EventSphere is committed to operating as a dynamic housing company that maintains absolute integrity and ethical behavior, upholds a shared commitment to teamwork and treats clients with respect and honesty.
Contact Information:
Todd Lambert, President & CEO
EventSphere
55 Marietta Street, NW
Suite 940, Atlanta, GA 30303
p) 404.867.3161
e) todd(dot)lambert(at)eventsphere(dot)com
###