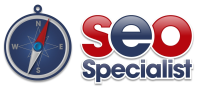 Quizzes can be a fun and playful way to start or finish the week. It's an opportunity to challenge a friend while hopefully learning new things about website optimisation
London, United Kingdom (PRWEB) October 31, 2011
Many people in marketing, sales and management positions enjoy testing their skills and are often up for a challenge.
The latest free product from SEO specialist allows anyone to quickly test their skills in website optimisation and possibly learn a little more about it as well.
While the well-liked SEO School is to be considered as a more comprehensive and educational resource, the SEO quiz can be seen as a more playful way of learning SEO. Both resources complement each other in a useful way. By reading SEO school first, anyone can prepare to take the SEO quiz challenge.
So, is it all about a challenge or why do SEO specialist launch the SEO quiz?
Markus Jalmerot, founder of SEO Specialist answer: "Quizzes can be a fun way to start or finish the week. It's an opportunity to challenge a friend while hopefully learning new things about website optimisation".
He continues: "An SEO quiz can be an excellent way to test what have been learnt in SEO Specialist's guide to SEO. Every business with a website should let their marketing manager read the SEO school and take the SEO test. It's free way to improve a business search engine marketing knowledge which can lead to better and smarter website decisions."
Examples of queries in the SEO questionnaire include what keyword selection is and the difference between mid tail and long tail keywords.
Why do the SEO Quiz?
A few good reasons to do the quiz is to challenge a friend, test your own knowledge about website optimisation and to see if you are updated with regards to the latest changes in the field of SEO.
About SEO Specialist:
SEO Specialist is a London based SEO company, established in 2011. For those new to search engine optimisation, the comprehensive SEO school can be helpful. SEO services offered include multilingual search engine optimisation, pay on results SEO, pay per click solutions, link building services, SEO copywriting and other a wide range of other SEO services. SEO Specialist focus on performance based services, giving risk free investment opportunities for website owners.
###