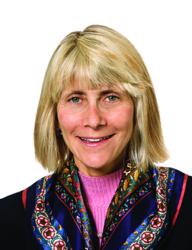 "The scale and enthusiasm of the response to the invitation was remarkable. Although there are plenty of industry events, it seems that women in the business are eager for the opportunity to get together in a different kind of setting."
J. Netzer
BOSTON, MA (PRWEB) October 28, 2011
In collaboration with other leaders in affordable housing finance, TCAM organized and hosted a networking event for Boston Women in Affordable Housing Finance on Wednesday, October 26. The first of its kind, the BWAHF meeting attracted more than 40 Boston-area affordable housing professionals from all the major parts of the industry including investors, developers, lenders, state and local housing agencies, syndicators, lawyers and advisors.
The event featured presentations by a panel of local affordable housing developers and much lively discussion. "The scale and enthusiasm of the response to the invitation was remarkable," said TCAM Chief Executive Officer Jenny Netzer. "Although there are plenty of industry events, it seems that women in the business are eager for the opportunity to get together in a different kind of setting."
R.J. Finlay & Co. - http://www.rjfinlayco.com – is a holding company of diverse businesses and investments with a central focus on real estate. Founded by Robert Finlay, R.J. Finlay & Co.'s portfolio spans 12 companies and includes nearly 300 employees throughout the United States. TCAM - http://www.tcamre.com - is a leading investment manager, providing services for more than 60,000 apartment units across the U.S. TCAM's services include comprehensive asset management, portfolio management and advisory services.
###