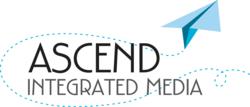 This one has been one of the most satisfying [websites] we've ever built. Newhouse is a great organization and the message this site brings to the community is a critical one.
— Rhonda Wickham, Ascend Vice President, Content
Overland Park, KS (PRWEB) October 29, 2011
Custom content agency Ascend Integrated Media LLC and its operating brand, Ascend Media, is proud to announce that it was recognized with a second-place award in the Kansas City-based association Nonprofit Connect's annual Philly Awards program. Ascend won for its digital design work in the "best website" category for its work for the charitable organization Newhouse in the category for organizations with an annual operating budget greater than $1 million.
The Nonprofit Connect Philly Awards draws an elite crowd of competitors ranging from marketing and communications agencies to association and nonprofit organizations. This year's awards program was held at the Kansas City Convention Center with a crowd of more than 400 in attendance.
"Achieving this recognition is a fantastic accomplishment for our team and our client, Newhouse," said Ascend Vice President of Business Development Eric Jacobson. "There are hundreds of entrants in this awards program and competition is intense."
The website, http://www.newhouse4teens.org, teaches teens, their parents and area high schools about how to recognize the signs of teen dating violence and how to prevent it.
Ascend's Vice President of Content Rhonda Wickham explained, "while Ascend's list of websites designed and launched is nearing 100, this one has been one of the most satisfying sites we've ever built. Newhouse is a great organization and the message this site brings to the community is a critical one."
About Ascend Integrated Media — Ascend Integrated Media LLC and its operating brand, Ascend Media, is a custom media agency that specializes in custom publishing, custom content creation and content integration. Headquartered in Overland Park, Kan., the agency will celebrate its 30 anniversary next year. Ascend is uniquely positioned to work with companies to develop and produce brand-enhancing communications products. The company engages on behalf of the client to create, produce and distribute print, digital and mobile content associated with marketing, branding and social media initiatives. Ascend's suite of fully integrated products and services includes print and digital magazine publishing, newspaper publishing, newsletters and eNewsletters, membership directories, product buyers' guides, exhibit guides, maps, annual reports, hotel door drop services, advertising and sponsorship sales representation, patient education information, website design and management, smartphone mobile app development, iPad/tablet publishing as well as social media account management, targeted text services and QR code programs.
About Nonprofit Connect — Nonprofit Connect is an organization that links the nonprofit community to education, resources and networking so that organizations can more effectively achieve their mission.
About New House 4 Teens — Founded in 1971, Newhouse provides safe shelter and critical services to women victims of domestic violence and their children. The Newhouse mission is to break the cycle of domestic violence by providing tools that allow women to make positive choices and lead self-sufficient lives.
###