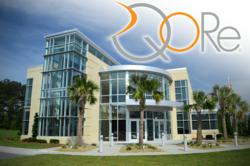 With the market's lowest tiers (through QORe), we were confident that even the smallest physician's practice would be able to maximize their budgets.
Columbia, SC (PRWEB) October 31, 2011
BDI Pharma, Inc. (BDI), the nation's fastest growing national distributor of specialty biotherapeutics announced a forty-five percent (45%) growth in membership in QORe - BDI Pharma's Quarterly Oncology Reward program - through the first three quarters of 2011. A considerable share of this growth is attributed to the company's ever-increasing portfolio of frequently prescribed oncology products.
"When we created QORe, we did so with the acknowledgment that our nation's physicians are already under a multitude of economic pressures," said Claude Ferry, Vice President of Sales for BDI Pharma. "Upon establishing our program with the market's lowest tiers, we were confident that even the smallest physician's practice would be able to maximize their budgets. As a true authorized distributor for every product that we carry, our costs are already kept to a minimum. Now, with these higher dollar oncology products becoming available in generic form, substantial rewards through QORe have never been more attainable."
About BDI Pharma
Since 1995, BDI Pharma has defined its customer-centric approach to serving the nation's healthcare community through innovative supply solutions, unparalleled customer service, extensive product knowledge, 24/7 emergency availability and urgent-need delivery. An open-access resource for reference material, educational literature, market data and online ordering, bdipharma.com (ivig.com) has become an industry-renowned point of reference. Proprietary programs for specialty veterinarians -- 4legpharma.com; product consignment -- consignadvantage.com; flu pre-booking and general vaccine ordering -- securivax.com; and purchasing/reward programs -- qoreprogram.com and securigam.com round out a family of solutions tailored to the needs of the healthcare community at large.
BDI Pharma's portfolio includes branded and generic specialty pharmaceuticals, chemotherapy products, vaccines, albumin, IVIG, coagulation factors, high-titer or "hyper" immune globulins, and other specialty injectables. BDI Pharma is recognized as an "ADR," or Authorized Distributor of Record, for all of the manufacturers it represents.
###