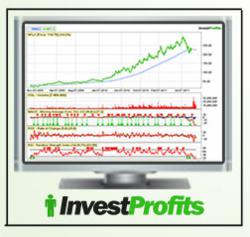 Since the inception of this site, we have found that our most strident and passionate supporters have been our members. They are constantly educating and informing people about the site
Virginia Beach, VA (PRWEB) October 31, 2011
InvestProfits.com has just announced a promotion that enables existing members to earn two months free subscription using Interactive Stock Charts. With their new Refer-A-Friend program, when a InvestProfits.com member refers a friend to purchase a $24.99 per month membership for Interactive Stock Charts.
The Refer-A-Friend program launched on October 31, and will be available for a limited time. Members of InvestProfits.com are encouraged to capitalize on this opportunity that will also give each of the people they invite two free months of additional membership with no additional purchase necessary.
"Since the inception of this site, we have found that our most strident and passionate supporters have been our members," said Jim Vickery, CEO of InvestProfits.com. "They are constantly educating and informing people about the site, and we believe that loyalty of this magnitude should be rewarded. We're quite certain that many of our members will be able to earn several free months just by doing what they do on a daily basis, which is supporting InvestProfits and spreading the word about the benefits of using Interactive Stock Charts."
For members who are new to InvestProfits.com, Interactive Stock Charts are made available to members in the premium area of the site. It is there that members can use the interactive stock charts to analyze stocks by saving studies, emailing charts, and save favorite symbols. This makes it easier to implement back-testing, find new investments and keep notations.
No restrictions are placed on the number of people that a member can invite. Successfully referring a new member to subscribe to the $24.99 per month subscripton to Interactive Stock Charts will allow an existing member to get two free months added to their subscription. The two free months, for each referral, will be added to the existing members' current subscription.
About InvestProfits
Founded in 2010, InvestProfits.com is becoming a vital source in the investment community for self investors. The company continues to grow by constantly adding new and exciting features to its' educational investing tutorials and Interactive Stock Charts with an amazing staff and development team. Visit the company's website at http://www.investprofits.com or call (800)971-4027 for more information.
###