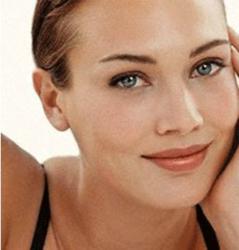 Too many people just jump on the latest supplement bandwagon and start taking pills, capsules, powders and liquids… without knowing if that's really what their body really needs.
Chicago, IL. (PRWEB) October 28, 2011
A popular consumer advocate website, antiagingsupplementnews.org, which reports on the latest trends and new product offerings in the natural health industry, recently published it's yearly "Top 5 Buying Tips" before purchasing any so-called anti-aging supplement.
The website says it annual buyers guide is designed to, "remind people to use common sense and educate themselves before purchasing any new product," said website editor Ray Landers. "We have a great deal of helpful information on our website, but this year's five tips are essentially a good place to start."
1. Find out if anything is lacking in your diet before choosing any new supplement. "Too many people just jump on the latest supplement bandwagon and start taking pills, capsules, powders and liquids… without knowing if that's really what their body really needs," Landers said. "We advise that people see a health professional or medical doctor to get an assessment about what may be lacking in their diet before deciding on any new course of supplementation."
2. Take a close look at the prescription medication you're taking before adding a new supplement to your system. "We always advise people to again consult a physician, or nutritionist, and tell them about the supplements you're considering and any possible adverse interactions they might have with your prescription mediation's," Landers said. "If your healthcare provider hasn't heard of the supplement, bring in your research at the time of your appointment, and ask them to do some research as well. You really do need to know if there are any side-effects when a supplement is used in conjunction with your prescription medication."
3. Carefully review the ingredients in any product to see if there are clinical studies to back them up. "Too many supplements these days are rushed to market without solid clinical research or scientific support," he said. "Examine the product's website, and make sure the manufacturer's have engaged 'third party' research firms to conduct clinical research. Many products say they have supporting clinical studies, but that can be misleading, since they may be talking about studies involving individual ingredients conducted by other companies or organizations years ago, instead of fresh, new independent studies examining the entire product's formulation as a whole."
4. Look at the person, or group, behind any new supplement introduced to the market – especially one that's getting a great deal attention and is doing lots of advertising. "We see so many supplements today that are brought to market by mega marketing groups and backed by millions in advertising," Anders said. "Look for medical doctors or top scientists who are endorsing the product, or better still, have had something to do with its formulation. For example, a new product recently introduced called Marine-D3 was formulated by a medical doctor who graduated with honors from Cornell University Medical College and went on to found the first nationally accredited, outpatients multi-specialty pain program in New York. The person behind the product is an important thing to consider when so many products are merely the concoction of slickly produced Madison Avenue advertising campaigns."
5. Finally, says antiagingsupplementnews.org, do your homework online. "Before speaking with your doctor, do as much research as you can about a product, or specific ingredients, you're interested in trying," Anders added. "Between social networks, blogs and discussion groups – you can begin to formulate a consensus of opinion from people with similar questions and concerns about the products you're interested in. However, if the blog seems inordinately one-sided, quickly switch to another one. It could be a nothing more than marketing gimmick to drive people to their website."
For more reporting on supplements related to anti-aging nutraceuticals, and other health issues, go to http://antiagingsupplementnews.org/ for its free consumer awareness and buying guide.
# # #