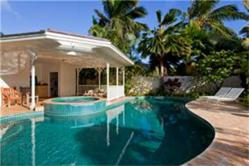 Latest MLS Technology
Honolulu, HI (PRWEB) October 29, 2011
Hawaii Realty International is a company with a long and proud track record of helping homebuyers and sellers navigate the peaks and troughs of the Hawaii Real Estate Market.
The home of the world's best surfing was not immune to the housing market downturn but like any great surfer, Hawaii Realty International are finding the right angles to guide their clients through the wash to reach the home of their dreams.
The revamped and relaunched websites - Hawaiis.com - allows users to search Hawaii real estate for sale, the entire MLS inventory on any of Hawaii's six main islands - Kauai, Oahu, Molokai, Lanai, Maui and Big Island. Searches can be filtered even by neighborhood and area as well as price, and property type. The real-time search engine updates with any new properties daily and clients can save their specialized searches into an automated email, which will give them new information as soon as it is available on the MLS database.
The website has a fresh new look which features the most tantalizing properties in the most desirable areas along with fully searchable property price bulletins for all areas so client can inform themselves of the latest local trends before beginning their home hunt in earnest. The website allows users to search new, resale and even foreclosed homes within the islands.
The Hawaii real estate market is recovering and for the savvy shopper there are plenty of bargains to be had. Hawaiis.com will quickly become their best friend and trusted guide in leading them to the home of their dreams.
Hawaii Realty International are based in Honolulu and their local knowledge combined with the easy-to-use website allows them to reach out to more and more clients based on the American mainland or the Hawaiian Islands themselves.
Visit Hawaiis.com today and say Aloha to one of the most affordable and attractive real estate markets in the country.
Hawaiis.com has the best website with MLS listings. Hawaii Realty International was relaunched with the new search and tracking facilities in Autumn 2011. They are a fully licensed, full service Real Estate Organization based at 1888 Kalakaua Avenue, Suite C312, Honolulu, HI 96815. They can be reached on (808) 398-7529.
# # #