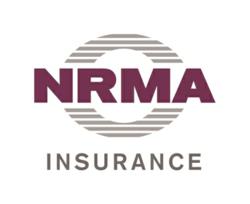 if renters calculated up the cost to replace items such as their TV, gaming console, laptop or MP3 Player, they would be quite surprised
(PRWEB) October 29, 2011
NRMA Home Insurance QLD has found that over 40 per cent of QLD renters don't have home contents insurance, despite renters claiming nearly twice as much for burglary than home owners1,2.
The research also showed that one in three QLD renters live with risky roommates who have damaged their valuables3.
NRMA Home Insurance spokesperson Tracy Woodley said, 'It appears renters may be too relaxed when it comes to protecting their valuables.
'Our research shows that QLD renters are running the risk when it comes to insuring their belongings and with over 90 per cent sharing their valuables with their roommates, many are taking a gamble.
'Renters may feel like they're limited in the safety and security steps they can take because they don't own the property but if renters calculated up the cost to replace items such as their TV, gaming console, laptop or MP3 Player, they would be quite surprised.
'Also with many of us sharing these valuable items with our roommates and possibly their friends if they're over, we're potentially risking our belongings.
'Living with housemates can be hazardous at the best of times when it comes to sharing costs and chores, so we want to urge QLD renters to take up renters insurance so they have the peace of mind, should the worst happen,' Ms Woodley said.
NRMA Insurance offers renters contents insurance with the ability for roommates to pool their belongings under one policy or take out separate cover.
For more information visit Renter's Insurance.
1 Based on a survey of 400 QLD shared rental households by Pure Profile Research in August 2011.
2 Based on NRMA Insurance home claims data for the financial year 2010 – 2011
3 Accidental damage is an option with NRMA Home Contents Insurance
This is general advice only so to see if this product is right for you, consider your own circumstances and the Product Disclosure Statement from the product issuer, NRMA Insurance.
NRMA Insurance is a leading insurance provider, offering Home Insurance, Car Insurance, Motorcycle Insurance, Travel Insurance, Business Insurance, Boat Insurance, Health Insurance and Caravan Insurance in NSW.
###