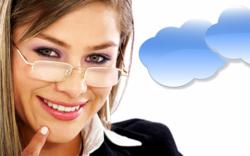 San Francisco, CA (PRWEB) October 28, 2011
The cloud technology experts at BizCloud® compiled a list of tips to help organizations choose the right partner for cloud hosting and unlock the true value of this technology that promises fast deployment, reduced costs and capital expenditures, increased operational efficiencies, scalability, flexibility and immediate time to market. These tips are focused on the key factors that a company should consider when selecting a cloud solution provider in order to effectively migrate to the cloud and mitigate risks involved with the process.
As new vendors offering are emerging daily, it is becoming increasingly difficult for future cloud adopters to perform their due diligence and properly evaluate their options. When it comes to evaluating cloud IaaS vendors, it is critical to have a thorough understanding of their offerings and total costs in order to narrow the choice down to one cloud vendor that can provide the service that brings the best results both in terms of cost economy and performance.
When transferring parts of their IT infrastructures to the IaaS provider, companies should comprise a list of specific service requirements including support, security, and monitoring.
Key tips and considerations when choosing an IaaS provider:
Financial stability. Obtain records that can prove the financial stability of the cloud vendor.
Security. Make sure that the security policies and measures that a cloud vendor has established correspond with the organization's [security requirements.
Disaster Recovery. Although the leading cloud providers have a fault tolerant cloud infrastructure, recovery of virtual machine images/snapshots must be an integral component of the whole solution, ensuring the end-user's complete safety in case of a disaster.
Data Access. Find out who is allowed access to your data.
Data Center Facilities. Find out if the cloud provider's data center infrastructure is highly ranked (Tier 2 or Tier 3 standards). The IaaS vendor should have no issues with giving a prospective customer a tour of their data center and allowing them to assess the quality of the back end systems.
On-Demand Scalability. The ability to scale computing power whenever required is one of the core benefits of IaaS. A cloud provider should enable its clients to dynamically scale IT infrastructure on demand and to increase/decrease computing capacity to adapt to the ever changing needs of their business.
SLA. The cloud vendor should provide high SLA guarantees for their services with no long term commitment or contract.
Learn about the cloud provider's key risks and performance indicators.
Avoid Vendor Lock-in. Learn if it is possible to easily switch to another provider if the need arises.
Understand the Costs. A cloud infrastructure should bring a significant reduction of capital and operational costs and therefore the cost of the solution is the stand-out option in short listing a vendor. A cloud IaaS vendor should provide solutions that are economical to adopt and have a low total cost of ownership. Solutions such as hourly billed cloud servers are the most economical offering in the market with the lowest acquisition and maintenance costs.
Finally, check the quality of customer service and support.
About BizCloud®
Based in San Francisco, California, with offices in Europe and Asia, BizCloud® (http/
/BizCloud.net) is focused on technology and cloud innovations to assist businesses in Sales, Marketing, Operations and Engineering solutions customized to individual business needs. BizCloud® has mastered the art of integrated delivery alliances of cloud computing infrastructure, BPM platforms, business applications and service delivery organizations to deliver large inclusive customer outcomes for business owners. BizCloud® utilizes the latest breed of Infrastructure as a Service (IaaS) and Software as a Service (SaaS) products thus passing on a tremendous value to clients. BizCloud is a registered trademark.
###