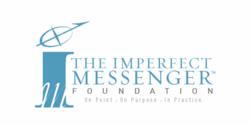 We mustn't stop at the beginning,...demand follow-thru!
Santa Rosa, Ca (PRWEB) October 31, 2011
Economic Policy Analyst, Curtis Greco, Author and Founder of The Imperfect Messenger Foundation has written extensively about American Political and Economic History and in his latest Book, "Valor in Prosperity" - the third entry in the Blind-Vision Series, he speaks to the issue of what he reports as "The seminal issue integral to our economic recovery is not just to vacate the existing Tax Structure but also to simultaneously resolve a companion issue that has long been the obstacle baring deliberate and rational Tax Policy Reformulation; I speak specifically to the issue of Entitlement Programs and their funding mechanisms. Our future economic success will be inextricably linked to our willingness to address them both, simultaneously." Radio Host and Author, Austin Hill, says "The entire Series is highly recommended reading. Greco's work is as timeless as it is profoundly relevant."
In his most recent article, "Taxation: Never Flat or Fair", he reviews the elementary aspects of the Cain "9-9-9" plan and related issues he states that, "Clearly the American approach to taxation and related accounting methodologies is by far the most perverse and destructive form yet devised; it is decidedly punitive as to the Sovereign Individual and overtly specious as to its favoring the inanimate object of Corporate and Non-Profit structures over deference to Household Income. Its incongruent classifications of various types of incomes such as 'passive/unearned', 'earned' and 'carried-interest' being just a few examples emblematic of its dysfunction and political bias in the extreme. In truth, it actually promotes domestic non-productivity and combined with a Government Theology that revolves around an ever-expanding capacity for exponential spending, the entire Nation suffers under the oppressive weight of the current systems destructive form. Tinkering with it merely accomodates it's systemic flaw."
During a recent On-Air appearance, Host Joe Galuski of WSYR, N.Y. asked Curtis Greco, "Does the Cain 9-9-9 Plan really tackle the problem or is it that your CRPR plan attacks the issue more decisively?" Greco replied, "The Cain plan does go straight at the first half of the problem - which is the U.S. Tax Code - and although his Plan has many solid features and he rightly deserves applause for the effort, the CRPR approach tackles both sides of the issue, the other half being Entitlement Spending. In one comprehensive sweep we target Social Security, Medicaid, Medicare, Public Pensions/Benefits and Health Care as well. Unless you tackle what is presently 60% of the Federal Budget and a growing component for many States who simply mirror Federal Tax Code, no Tax Reform will ever survive the process; the Political apparatus has far too much vested and thus prefers leaving the system as it is. For a complete review of the CRPR components folks should read each of the Books in the Blind-Vision Series but for a quick-look I recommend reading my recent article "Taxation: Never Flat or Fair" and many like it which your listeners can find on the website but one in particular is 'Bartering With the Morbidly Turgid'. This article covers the fundamentals of the CRPR Plan. I realize that we will not have time to cover the Entitlement Components here so I'll just direct your Listeners to the Book, 'Valor in Prosperity' however know that the funding mechanisms are built-in to our replacemenet Tax Code features. What the American People really need to understand is that there is no way around the problem and it will only ever be resolved by tackling the issue head-on. If there is a regime change in 2012, the political climate will offer what may be the only foreseeable opportunity for correcting what has, to this point, been merely political fodder. The great news is that if we are willing to make the hard choice now, we will accelerate a national recovery. It remains the People's choice and that's precisely as it should be."
Greco's articles can be seen with regularity in various publications however feel free to source and view each of his commentaries online at The Imperfect Messenger Foundations website.
The Blind-Vision Series: We Hold These Truths, Value Given, Value Received and Valor in Prosperity 2nd Edition are Available Now online and through your local bookseller!
The Imperfect Messenger Foundation - Changing the conversation; One American at a time!
Follow On:
Facebook: The Imperfect Messenger Foundation
Media Scheduling: Call/Text (707) 484-1804 or Email Celia A. Sedgwick
"Who Is" The Imperfect Messenger Foundation?
Curtis C. Greco, Author & Founder of The Imperfect Messenger Foundation is a provocative and engaging speaker and writer covering a variety of topics including "kinetic behavioral dynamics" and socio-political, economic and corporal philosophies. Combining his commitment to life-long study, his formal education, 13 years in public accounting and 20 years in real estate portfolio management, development, financial and economic analysis; he brings a broad and seasoned knowledge base in dynamic and captivating form.
"Man must be Free for Independence to be at Liberty to be expressed!" C. Greco
###