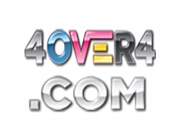 "Yard signs are incredibly useful and adaptable and...we are glad to be able to offer our customers affordable, high quality yard signs that they can trust."
Astoria, NY (PRWEB) October 28, 2011
New York printing company and online printing pioneer 4OVER4.COM has launched a new Yard Signs printing line ahead of the upcoming political season. The new yard signs are an affordable and high quality addition to the repertoire of printing services offered by the company. 4OVER4.COM provides a variety of high quality printing services including custom NYC printing, brochure fold printing, vinyl decal printing, postcard printer service, brochure booklet printing, sticker printers service, custom printing, NY printers service and much more.
Yard signs are a preferred campaign, marketing and advertising tool because of their low cost, ease of installation, portability, reusability and visibility advantages.
Yard signage is generally affordable, and installation is a breeze because all that is needed to install a yard sign is to attach it to the H or I shaped lawn stake and then stick the sign into the ground, and then they are generally low-maintenance afterwards. Another key advantage of yard signs is that the user can simply pick them up and can take them around. This is very important for political candidates and real estate agents, and can allow them reuse the yard signs for every new campaign or listing event.
Yard signs are also extremely visible and have the "in your face" effect, driving home the political or marketing message often at first glance.
4OVER4.COM now offers Yard Signs in Durable 4mm Plastic Coroplast. 4OVER4.COM yard signs are Waterproof and Weatherproof, and can be reliably deployed in a wide range of outdoor and indoor capacities.
4OVER4.COM customers can also enjoy the new yard signs in a number of standard sizes including 12" x 18", 12" x 24" and 18" x 24". For custom applications, 4OVER4.COM offers "any size" prints that are specially tailored to a customer's specifications. Yard signs from 4OVER4.COM are also available for up to 100 prints.
Additional options are available with the 4OVER4.COM yard signs offer including H-shaped Lawn Stakes and Grommets.
Yard Signs find a number of uses in advertising, business and general communications. Any one with a small patch of land can reap the benefits that inexpensive yard signs can provide for their business, product or campaign. Business yard signs are designed to generate business leads directly by converting passers-by to customers instantly through catchy messages and on-the-spot calls to action. Some politicians use yard signs as a regular part of their campaign operations and create yard signs that are deployed in front of homes to display information that resonates with that particular demographic.
Yard signs also have particular applications in advertising. Yard signs advertising upcoming garage or estate sales are popular in the US. Yard signs also have applications in communication - and particularly political messaging. Yard signs can be used to raise awareness about issues, ranging from political, religious, health, environmental and virtually any issue relevant to the promoter.
Yard signs are a multi-dimensional and multi-tasking promotional tool and find use in many areas. Part of their popularity stems from the fact that they are inexpensive but can be used to build very successful campaigns.
Quoting Taso Panagiotopoulos, a 4OVER4.COM principal, about the new yard signs printing line;
"At 4OVER4.COM we are excited to be able to offer yard signs to our customers. Yard signs are incredibly useful and adaptable and can be deployed in virtually every environment, from construction sites to election rallies and yard sales. They are easily a centerpiece in advertising and marketing and we are glad to be able to offer our customers affordable, high quality yard signs that they can trust."
The new Yard Signs printing line that 4OVER4.COM has rolled out provides a unique opportunity for 4OVER4.COM customers to enjoy the same low cost, high quality advantage that the company is known for with this new versatile product, which finds application in many key areas of advertising, marketing, work, events and campaigns.
For more information about the New Yard Signs Printing Line or for any updates or inquiries, please visit http://www.4over4.com/printing/Yard-Signs, email support@4over4.com or call the 4OVER4.COM customer care line on 1-718-932-2700.
About 4OVER4.COM
Online printing company 4OVER4.COM, an NYC printing firm, is a green printing company that serves tens of thousands of clients nationally and whose printing New York facility began operations in 1999.4OVER4.COM provides unmatched technical and customer support and instant online pricing and ordering for full color printing services since 1999, 4OVER4.COM has offered free expert file review and free online proofs without any obligation to purchase. As a green printing company, we are strongly oriented towards sustainable environmental renewal, and we are happy to lead the way with environmentally and socially responsible printing practices and projects among national as well as New York Printers.
# # #