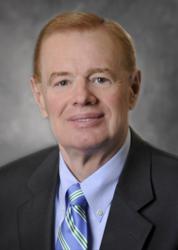 The new quantitative strategies are designed to meet the evolving needs of our clients, who are looking beyond long-only strategies for potential sources of excess return, said Scott Wittman, Asset Allocation and Quantitative Equity CIO.
Kansas City, Missouri (PRWEB) October 31, 2011
With growing investor demand for alternative investment strategies, American Century Investments introduces three new alternative portfolios. Core Equity Plus, Disciplined Growth Plus and Market Neutral Value will employ short selling but in different proportions and using different investment approaches. These new portfolios complement American Century Investments current alternative strategies: Real Estate, Global Real Estate, Global Gold, Strategic Inflation Opportunities and Equity Market Neutral.
Core Equity Plus and Disciplined Growth Plus are managed by Asset Allocation and Quantitative Equity Chief Investment Officer Scott Wittman and Senior Portfolio Manager Bill Martin. Core Equity Plus team also includes portfolio manager Claudia Musat, while Lynette Pang is a portfolio manager on Disciplined Growth Plus. Both teams share five investment research analysts.
"The new quantitative strategies are designed to meet the evolving needs of our clients, who are looking beyond long-only strategies for potential sources of excess return," said Wittman. "The ability to incorporate limited shorting allows us to capture return from our insights into underperforming companies.
"The Market Neutral Value portfolio is managed by U.S. Value Equity Chief Investment Officer Phil Davidson and portfolio managers Michael Liss and Kevin Toney. Six investment research analysts will support the portfolio management team. The U.S. Value Equity team is one of the longest tenured teams at American Century Investments.
"Market Neutral Value strategy is an extension of what we have been doing the past 18 years on the U.S. Value Equity team," said Davidson. "We will seek to exploit differences in stock prices by being long and short in stocks within the same sector, industry and market capitalization."
The use of alternative investment strategies by financial intermediaries is widespread and growing. American Century Investments recently conducted new research about alternative investments: 2011 Financial Professionals Alternative Investments Study. It showed 80 percent of study participants report they are currently using alternative investments with their clients, while an astounding 95 percent have some level of experience with these strategies. And, among those currently using alternative strategies, 55 percent plan to increase use in the next year.
Following are details on each of the three new alternative strategies.
Core Equity Plus: Core Equity Plus is a 130/30 version of the American Century® Equity Growth Fund, a large core fund. The strategy will take long positions in securities that managers believe will appreciate and short positions in securities that managers believe will underperform. Specifically, the fund is long 100 percent of its assets, shorts 30 percent of the value of the portfolio, and uses the proceeds of the short sale to invest an additional 30 percent in long investments. By extending the long-only mandate with limited shorting, American Century Investments seeks to enhance portfolio efficiency and achieve higher excess return without increasing market risk.
The fund's investment strategy utilizes quantitative management techniques in a disciplined, repeatable process. Stocks representing a broad range of larger domestic companies, approximately 1,200-to-1,600 securities, are ranked from most attractive to least attractive. This is determined by using a stock selection model that combines measures of a stock's relative valuation, its growth and momentum characteristics, and quality.
Disciplined Growth Plus: Disciplined Growth Plus is a 130/30 version of the American Century Disciplined Growth Fund, a large growth fund. Like Core Equity Plus, this fund also uses limited shorting to enhance portfolio efficiency and obtain higher excess returns without increasing market risk.
The fund's investment strategy utilizes the same quantitative management techniques and processes as Core Equity Plus. The differences between the two portfolios are the style benchmarks for the strategies, the starting universe and the makeup of the stock ranking model. The stock ranking model includes similar measures of relative value, growth and quality as the Core Equity Plus model, but with a greater bias toward measures of growth and growth potential.
Market Neutral Value: Market Neutral Value extends the capabilities, track-record and reputation of American Century Investments current U.S. Value Equity team.
The strategy will buy long securities that appear relatively undervalued while selling short securities that appear relatively overvalued. It will seek to maintain equal dollar amounts in long and short equity positions. Market Neutral Value will primarily utilize the stocks within American Century Investments proprietary value database, the same pool of securities used by American Century Equity Income Fund, Value Fund and Mid Cap Value Fund.
Market Neutral Value seeks to deliver an annualized return that exceeds the 90-day Treasury Bill rate, as well as lower volatility than, and correlation to, the broad equity market over a market cycle.
About American Century Investments
American Century Investments is a leading privately-held investment management firm, committed to delivering superior investment performance and building long-term client relationships since 1958. Serving investment professionals, institutions, corporations and individual investors, American Century Investments offers a variety of actively managed investment disciplines through an array of products including mutual funds, institutional separate accounts, commingled trusts and sub-advisory accounts. The company's 1,300 employees serve clients from offices in New York; London; Hong Kong; Mountain View, Calif. and Kansas City, Mo. James E. Stowers Jr. is founder of the company. Jonathan S. Thomas is president and chief executive officer and Enrique Chang is chief investment officer. Through its ownership structure, more than 40 percent of American Century Investments profits support research to help find cures for genetically-based diseases including cancer, diabetes and dementia.
You should consider a fund's investment objectives, risks, and charges expenses carefully before you invest. The fund's prospectus or summary prospectus, which can be obtained by visiting americancentury.com contains this and other information about the fund, and should be read carefully before investing.
Investment return and principal value of security investments will fluctuate. The value at the time of redemption may be more or less than the original cost. Past performance is no guarantee of future results.
Historically, small cap stocks and mid cap have been more volatile than the stock of larger, more-established companies. Smaller companies may have limited resources, product lines and markets, and their securities may trade less frequently and in more limited volumes than the securities of larger companies.
Fund(s) shown may take short positions. A short position arises when the fund sells stock that it does not own but was borrowed in anticipation that the market price of the stock will decline. If the market price declines, the fund can replace the borrowed stock at a lower price and capture the value represented by the difference between the higher sale price and the lower replacement price. Conversely, if the price of the stock goes up after the fund borrows the stock, the fund will lose money because it will have to pay more to replace the borrowed stock than it received when it sold the stock short. Any loss will be increased by the amount of compensation, interest or dividends, and transaction costs the fund must pay to the lender of the borrowed security. In addition, because the fund's loss on a short sale stems from increases in the value of the stock sold short, the extent of such loss, like the price of the stock sold short, is theoretically unlimited. By contrast, a fund's loss on a long position arises from decreases in the value of the stock and therefore is limited by the fact that a stock's value cannot drop below zero. In addition, the fund may not be able to close out a short position at a particular time or price advantageous to the fund and there is some risk the lender of the stock sold short will terminate the loan at an inopportune time.
The portfolio managers use an approach to stock investing that relies heavily on quantitative tools to identify companies, regardless of size, industry type or geographic location, whose share price patterns suggest their stocks are likely to increase in value. Among the risks associated with the fund, is the reliance on the fund's computer-based investment process. If the investment style embedded in this process falls out of favor with the market, the fund's performance may suffer.
This material has been prepared for educational purposes only. It is not intended to provide, and should not be relied upon for, investment, accounting, legal or tax advice.
American Century Investment Services, Inc., Distributor.
###