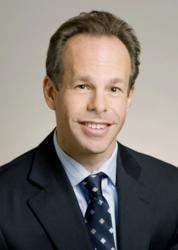 Farmington Hills, MI (PRWEB) October 30, 2011
The personal injury attorneys from Michigan Auto Law have released a new, online resource center with information on several common accident-related personal injuries.
"Life can become very difficult for people who have been hurt in a Michigan car accident. Many auto accident victims are unsure of their legal rights and what medical care and tests they need," said personal injury lawyer Steven M. Gursten, partner of Farmington Hills-based Michigan Auto Law.
"They also don't realize that the disabilities caused by serious injuries like traumatic brain injury (TBI) can become progressively worse if they do not receive treatment. It's common for doctors and hospitals to miss TBI when tending to more obvious physical injuries," Gursten added.
The Michigan personal injury resource center has nearly 100 pages of extensive information, such as frequently asked questions, treatment, testing, anatomy and how to get help from a personal injury attorney.
Here are the different sections:
Finding the best Michigan personal injury lawyer after an accident: Advice on how a personal injury attorney can help, how they get paid, and which ones really have an accident victim's best interest in mind.
Traumatic brain injury (TBI): Traumatic brain injury lawyer advice: TBI from auto accidents, and how it affects health and legal rights.
Help with closed head injuries: Advice from brain injury lawyers on symptoms and types of closed head injuries, like concussions, contusions, hematomas and hemorrhages.
Headaches from Michigan car accidents: Personal injury attorneys discuss headache treatment, types of post-traumatic headaches and FAQs.
Back injury: Why accident victims must get help now: Learn about various back injuries that must be treated very carefully, such as spinal cord injuries, back strains/sprains, herniated discs and bulging discs.
Neck injury: Why prompt treatment and diagnosis are critical: Learn about various neck injuries, which must be diagnosed and treated quickly, such as spinal cord injury, whiplash, neck sprains/strains, herniated disc and bulging disc in the neck.
Aches, breaks and other personal injuries: Additional information on various common injuries arising from car accidents, such as leg injuries, shoulder injuries, fractures, TMJ and chronic pain.
Feeling emotionally "off" after an auto accident?: Personal injury lawyer advice on how auto accidents can affect emotional well-being, and the "negligent infliction of emotional distress lawsuit."
Recovering from psychiatric injury and PTSD: The effects of post-traumatic stress disorder (PTSD), acute stress disorder and adjustment disorder following a serious car accident, and available treatment options.
Sadness and depression after an auto accident: Answers to questions about depression, depression diagnosis and treatment.
When personal injuries affect the marriage: Michigan injury attorneys explain the legal claim for "loss of consortium" — when a car accident victim's marriage suffers from personal injuries.
When a wrongful death lawyer can help: How wrongful death attorneys can protect an accident victim's rights — and ensure the deceased's loved ones are provided for — when a loved one is lost in a tragic auto accident.
Said Gursten, "Our injury attorneys put together this information in an easy to understand format to help protect accident victims on their paths to recovery."
Gursten noted that the information in the personal injury resource center is not intended to substitute for doctor advice, and that accident victims must never try to self-diagnose. "If you've been hurt in an auto accident, the first and most important thing you need to do is see a doctor for medical help."
About Steven M. Gursten: Steven M. Gursten is recognized as one of the nation's top personal injury attorneys handling serious auto accident lawsuits and truck accident cases. He is president of the Motor Vehicle Trial Lawyers Association and lectures to attorneys across the country about various legal topics, such as traumatic brain injury. Gursten received the top-reported auto accident or truck accident jury verdict and settlement in 2008, 2009 and 2010, according to published reports from Michigan Lawyers Weekly.
About Michigan Auto Law: Michigan Auto Law is a third-generation law firm with 18 lawyers exclusively handling automobile accident and No-Fault insurance litigation throughout the state. The firm has offices in Farmington Hills, Sterling Heights, Detroit, Ann Arbor and Grand Rapids. For more information, call Michigan Auto Law at (800) 777-0028.
###