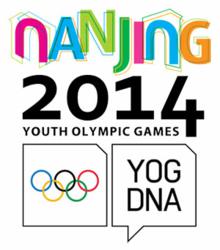 The Nanjing 2014 team has truly embraced the spirit of the Youth Olympic Games and its vision is now becoming a reality
(PRWEB) October 28, 2011
The International Olympic Committee (IOC)'s Coordination Commission for the second Youth Olympic Games in 2014 today concluded a successful second visit to the host city of Nanjing, China.
Chaired by IOC member Alexander Popov, the Coordination Commission was impressed with the progress made by the Nanjing Youth Olympic Games Organising Committee (NYOGOC) since its last visit in January 2011. The General Foundation Planning stage has now been completed, establishing the vision, milestones and organisational plans to deliver the Games in three years' time.
The NYOGOC team is now fully operational with all 17 departments established and 43 functional-area leads in place and a volunteer recruitment programme also initiated. In addition, the team is benefitting from the ongoing support of the Chinese Olympic Committee and municipal, regional and central governments.
Several milestones have also been achieved in the last six months. They include the launch of the colourful and vibrant Nanjing 2014 emblem, the initiation of the marketing programme, the finalisation of the Culture and Education Programme concepts and the laying of the first foundations of the Youth Olympic Village.
Construction started on the Youth Olympic Village in September and the estimated completion of this project is April 2014. Environmental sustainability will be integrated into every stage of the project, including green technology, geothermal and solar energy and rainwater collection. Incorporated into the structure will be athlete training facilities and a planned Village square that will serve as the central location for Culture and Education Programme activities, one of the key successes of Singapore 2010. The 5,900 athletes and team officials will reside in the Village for the duration of the Games.
Commission Chairman Popov said: "There have been some major developments since our last visit earlier this year, which is testament to the efficiency and professionalism of the Nanjing Organising Committee. The Nanjing 2014 team has truly embraced the spirit of the Youth Olympic Games and its vision is now becoming a reality."
Yang Weize, Executive President of NYOGOC, said: "Over the last six months we have been improving and optimising the organisational structure at NYOGOC and strengthening the image of Nanjing 2014. As we approach the 1,000-days-to-go mark, we are confident in the steady development of our preparations to deliver a unique and amazing event."
Since confirmation earlier this year of the Nanjing 2014 sports programme, the competition and venue planning has seen significant progress, with 25 venues for the 28 sports confirmed. In addition, 9 of the 28 International Federations have visited Nanjing, with more visits scheduled over the course of 2012. A decision has also been made by the FIVB to introduce beach volleyball for the first time at the Youth Olympic Games.
A fully integrated communications strategy has been drafted that takes advantage of social and digital channels and initiatives to reach out to young audiences while leveraging key media partnerships.
For more information, please contact the IOC Media Relations Team:
Tel: +41 21 621 6000
###