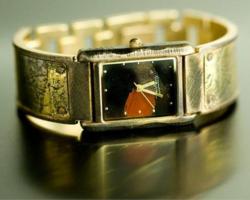 No matter who you're shopping for - yourself or someone else – we're confident you'll find the perfect item - Robin Weber, President, BillyTheTree.com
Belleair Bluffs, FL (PRWEB) October 28, 2011
This holiday season, BillyTheTree.com is a shopper's one-stop destination for everyone on their gift list. Featuring a new, dazzling array of affordable, high quality jewelry and accessories, including brand name watches and sunglasses – in all, nearly 10,000 items - BillyTheTree.com guarantees shoppers will find great gifts, without breaking the bank.
"We're excited to bring so many beautiful new products to our customers, with ample time until Christmas. Our selection is bigger than ever, so no matter who you're shopping for - yourself or someone else – we're confident you'll find the perfect item," said Robin Weber, president of BillyTheTree.com.
BillyTheTree.com takes pride in being just a little different when it comes to unique jewelry. They offer a huge selection of unique and beautiful magnetic bracelets, solid sterling silver jewelry, handcrafted copper bracelets, Tifosi sunglasses, and, new to the list -- Anarchy Eyewear sunglasses, and the extraordinary, handmade WatchCraft® watches.
Highly trained and friendly representatives ensure shoppers' expectations are exceeded, by always going the extra mile. BillyTheTree.com also offers free global shipping and a 30 day – or more – guarantee on all jewelry, watches, and sunglasses, as part of their commitment to a stellar customer experience. During the holiday season, an extended satisfaction guarantee is also in place.
"We have a total commitment to the best customer service possible, and you can begin to understand why we have tens of thousands of wildly fanatical shoppers," said Weber.
Because the site is gearing up for the holidays now, shoppers can knock out their gift list with ease. Family owned since 2004, BillyTheTree.com knows the importance of friends and family. That's why they're taking the stress out of searching for the perfect gift, so that everyone can spend a little more time enjoying the company and the spirit of the season.
About BillyTheTree.com
Founded in 2004 by Robin Weber when he was still a senior in high school, BillyTheTree.com offers a large variety of affordable, yet high quality jewelry, watches and sunglasses. The company offers free worldwide shipping on these product lines, which include almost 10,000 items, consisting of magnetic jewelry, sterling silver jewelry, jade jewelry, high performance sport sunglasses, and more. For more information, visit http://www.BillyTheTree.com.
###