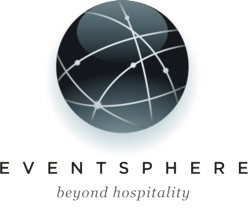 Atlanta, Georgia (PRWEB) October 31, 2011
International trade show producer NürnbergMesse North America and veteran event services provider EventSphere today announced a comprehensive housing partnership agreement which covers the entire growing portfolio of NürnbergMesse North American events. With their North American headquarters located in Atlanta, Georgia, NürnbergMesse will work with EventSphere's premier housing services on its current trade shows Interbev and Mexico Pet Expo.
With EventSphere's rapidly growing reputation for unparalleled customer service, CEO and Managing Director for NürnbergMesse, NA, Dirk Ebener, cited the housing specialists as the perfect choice for the company. "Their energetic, flexible and local staff allows us to move forward in a pattern that benefits both of us," said Ebener. "The staff's dedication to top-notch service and their experience also ensures us great success in working with various cities in a quick manner, exemplifying the word: partnership." Chiming in, EventSphere CEO Todd Lambert shared the serendipitous connection that led to their alliance today. "About a year ago, I was speaking at a IAEE South Eastern Chapter luncheon about customer service. Anna Marie Roberts, a Sales Manager with NürnbergMesse was in the audience and liked what we had to say. So she gave me her card and here we are!"
EventSphere will play a key role for NürnbergMesse, in Atlanta as they continue their expansion in the North American market "We are more than ready to bring forth an entire new level of service and technologies for Dirk and his team that will go hand in hand with their projected growth and service goals."
About EventSphere
Headquartered in Atlanta, Georgia, EventSphere delivers a solution-driven and results-proven online housing platform generating both revenue and loyalty. Their boutique model offers clients in the meetings and events industry specialized services across five key areas—SITE SELECTION, EVENT MARKETING, PROGRAM MANAGEMENT, ONSITE FULFILLMENT and ATTRITION MANAGEMENT. With a collective wealth of industry experience totaling nearly 90 years, EventSphere is committed to operating as a dynamic housing company that maintains absolute integrity and ethical behavior, upholds a shared commitment to teamwork and treats clients with respect and honesty.
Contact Information:
Todd Lambert, President & CEO
EventSphere
55 Marietta Street, NW
Suite 940, Atlanta, GA 30303
p) 404.867.3161
e) todd.lambert(at)eventsphere(dot)com
About NürnbergMesse North America
NürnbergMesse North America is a subsidiary of NürnbergMesse Germany, one of the top twenty tradeshow producers in the world. NürnbergMesse North America is dedicated to providing focused, global business opportunities for North America, Mexico and other countries.
Contact Information:
Mr. Dirk Ebener
CEO & Managing Director
NürnbergMesse North America
400 Interstate North Parkway
Suite 710
Atlanta, Georgia 30339
p) 770.618.5832
e) dirk.ebener(at)nuernbergmesse-north-america(dot)com
###