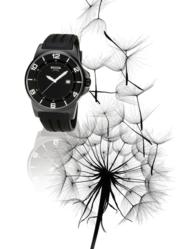 The new Boccia id. collection is available in the most vibrant colors so the recipient can express their personality and, at the same time, blend into any environment thoughtfully
Las Vegas, Nevada (PRWEB) October 29, 2011
Boccia Titanium has proudly announced their stunning new line of Mens Titanium Watches. Boccia id. has a large variety of colors to choose from. The twenty-two new selections are based on the best-selling Boccia Titanium Mens Watch, 3535-02. New color combinations include: white, yellow, orange, blue and red. Cases come in a customer's choice of either black, or of course, titanium. A pre-ordering option is already available with shipping by November, 21 2011. For an additional bonus but for a limited time celebrating the new announcement, these Boccia Titanium Watches are on sale for only $175.
"The new Boccia id. collection is available in the most vibrant colors so the recipient can express their personality and, at the same time, blend into any environment thoughtfully," says Nadine Kluger, Marketing Director at Boccia Titanium.
The Boccia team is also working on the Boccia id. Configurator. This will be an application devoted to the id. collection and will offer customers the ability to customize their watch by choosing a specific color dial, hands, strap and personalized case of their choice.
All of Boccia Titanium products are made of top quality pure titanium. The watch design team is consistently launching innovative, new styles of this ultra-light, corrosion and temperature resistant material to create the brand's highly-coveted look. The Boccia model 3535-02 has become one of the best-selling watches ever in the company's twenty-year history, selling over 8,000 pieces of just this one style of men's watches, and Boccia hopes to continue that success with the new Boccia id. collection.
To find out more information on Boccia Titanium, their products and current promotions please visit http://www.boccia.com.
About Boccia Titanium: Boccia Titanium is made from 100% pure titanium, a particularly high class metal with a number of positive properties: it is extremely strong, hypoallergenic, absolutely skin-friendly and antimagnetic. It is also corrosion and temperature resistant and very light, making it the ideal material for up-market products, which are designed to last.
Media Contact:
Nadine Kluger
800-360-2586
nadine(at)boccia(dot)com
http://www.boccia.com
###