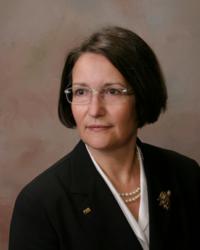 Plover, WI (PRWEB) October 30, 2011
The Women In Trucking (WIT) Association grows with the addition of a new Gold Level partner. Bendix Commercial Vehicle Systems, LLC, has joined Frito-Lay NA and Walmart as top sponsors of the nonprofit organization.
"As an association, we are dependent upon our members to grow and to expand our influence," said Ellen Voie, President/CEO of the organization. "With the support of our Gold Level partners we are able to add more programs and activities that provide value to our members and help us make the trucking industry a better environment for women at all levels."
Andreea Raaber, Bendix's Vice President for Business Development will serve on the board of directors. Raaber was one of the finalists for the Women In Trucking Association's "Influential Woman of the Year" award sponsored by Navistar, Inc. "From driving the big rigs to driving the decisions that help shape our industry today and tomorrow, women hold an ever-increasing role in the trucking industry," said Raaber. "Bendix is very proud to offer its corporate support to the Women in Trucking Association to continue the mission to encourage the employment of women in our industry and promote their accomplishments. We believe in the power, the potential, and the promise that the Women In Trucking organization can bring to our industry."
Women In Trucking Association has experienced considerable growth in its four-year existence. The mission of the nonprofit organization is to encourage women to consider careers in the trucking industry, address obstacles that might keep women from succeeding and to celebrate the success of its members.
Accomplishments include the development of an anti-harassment employment guide prepared by J. J. Keller & Associates, Inc. for carrier members. The association has been successful in working with travel plazas to better accommodate female drivers, and hosts an annual "Salute to Women Behind the Wheel" to honor female professional drivers.
Future goals for the association include a toll free crisis line, scholarships for members, addressing diversity vendor needs for shippers, and a recruiting ad campaign in addition to continuing to improve the work environment for all women in the trucking industry.
Bendix Commercial Vehicle Systems LLC, a member of the Knorr-Bremse Group, develops and supplies leading-edge active safety technologies, energy management solutions, air brake charging, and control systems and components under the Bendix brand name for medium- and heavy-duty trucks, tractors, trailers, buses, and other commercial vehicles throughout North America. An industry pioneer, employing more than 2,200 people, Bendix is driven to deliver solutions for improved vehicle performance, safety, and overall operating cost. For more information, call 800-247-2725 or visit http://www.bendix.com.
Women In Trucking was established in 2007 to encourage the employment of women in the trucking industry, promote their accomplishments and minimize obstacles faced by women working in the trucking industry. Membership is not limited to women, as 16 percent of its members are men who support the mission. For more information visit http://www.WomenInTrucking.org or call 888-464-9482.
Ellen Voie CAE, President/CEO
Women In Trucking, Inc.
P O Box 400 Plover, WI 54467-0400
Ellen(at)WomenInTrucking(dot)org
###