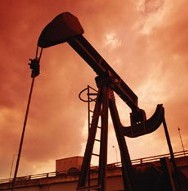 Most hardware for this industry requires heavy duty components with larger sizes, higher safety specifications, higher operating tolerances and guaranteed longer life expectancies. AFT meets these rigorous requirements for our clients. - Johnny Rose
Houston, Texas (PRWEB) October 31, 2011
AFT Fasteners has seen some extraordinary growth over the past year, and AFT will be bringing their products and services to market at this year's Design2Part Trade Show in Houston, Texas. Design2Part trade shows have been a cornerstone in exhibiting American manufacturing, technical and engineering products and services for decades. This year's show will be held at the ultra-modern Reliant Energy Center in Houston, Texas on November 16th and 17th, 2011.
Some great advantages to visiting us in person at 1 Reliant Park, Reliant Energy Center will be:
LEARN – About a variety of new manufacturing options for your engineering needs.
SEE, TOUCH and COMPARE - Sample parts and components.
FEEDBACK – Bring sample drawings and schematics and get instant personal feedback on how to make your part or product better.
QUOTES – Our professionally staffed booth will be there to provide "on the spot" pricing and availability to get you started on your quality project as soon as possible.
AFT Fasteners specializes in fasteners, construction parts, hardware; and they are now very present in Petrochemical/Oilfield Industries supplies. They are very pleased to be exhibiting at one of the world's largest oil industry cities - Houston, Texas.
FREE ADMISSION!!!! Visit http://www.d2p.com/Registration and register for your free admission now.
###